Goodreads helps you keep track of books you want to read.
Start by marking "Expressive Writing: Words That Heal" as Want to Read:
Expressive Writing: Words That Heal
Expressive Writing: Words that Heal provides research results, in layman's terms, which demonstrate how and when expressive writing can improve health. It explains why writing can often be more helpful than talking when dealing with trauma, and it prepares the reader for their writing experience. The book looks at the most serious issues and helps the reader process them.
...more
Published November 12th 2014 by Idyll Arbor (first published April 14th 2014)
James Pennebaker is an American social psychologist and husband of Ruth Pennebaker. He is the Centennial Liberal Arts Professor of Psychology at the University of Texas at Austin and a member of the Academy of Distinguished Teachers. His research focuses on the relationship between natural language use, health, and social behavior, most recently "how everyday language reflects basic social and per
...more
Related Articles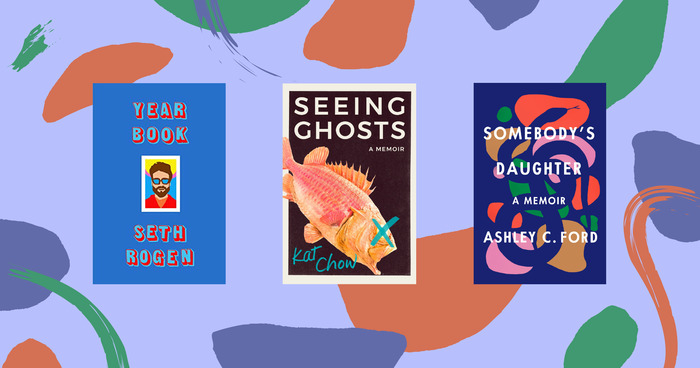 Let's face it: Being cooped up inside during the pandemic has left a lot of us searching for a sense of connection with one another. Memoirs...
"Remember that this is the first of four days of writing. In today's writing, your goal is to write about your deepest thoughts and feelings about the trauma or emotional upheaval that has been influencing your life the most. In your writing, really let go and explore this event and how it has affected you. Today, it may be beneficial to simply write about the event itself, how you felt when it was occurring, and how you feel now. As you write about this upheaval, you might begin to tie it to other parts of your life. For example, how is it related to your childhood and your relationships with your parents and close family? How is the event connected to those people you have most loved, feared, or been angry with? How is this upheaval related to your current life — your friends and family, your work, and your place in life? And above all, how is this event related to who you have been in the past, who you would like to be in the future, and who you are now? In today's writing, it is particularly important that you really let go and examine your deepest emotions and thoughts surrounding this upheaval in your life."
— 0 likes
"Remember to write continuously the entire twenty minutes. And never forget that this writing is for you and you alone. At the conclusion of your twenty minutes of writing, read the section "Post-writing thoughts" and complete the post-writing questionnaire. Post-Writing Thoughts Following the Day One Writing Session Congratulations! You have completed the first day of writing. After each writing exercise, it can be helpful to make objective assessments about how the writing felt. In this way, you can go back and determine which writing methods are most effective for you. For this and for all future writing exercises, respond to each of the five following questions either at the end of your writing or in a separate place. Put a number between 0 and 10 by each question. 0 — Not at all 1 2 3 4 5— Somewhat 6 7 8 9 10— A great deal ____ A. To what degree did you express your deepest thoughts and feelings? ____ B. To what degree do you currently feel sad or upset? ____ C. To what degree do you currently feel happy? ____ D. To what degree was today's writing valuable and meaningful for you? E. Briefly describe how your writing went today so you may refer to this later. For many people, the first day of writing is the most difficult. This kind of writing can bring up emotions and thoughts that you may not have known that you had. It may also have flowed much more easily than you expected — especially if you wrote about something that you have been keeping to yourself for a long time. If you don't want anyone to see your writing, keep the pages in a secure place or destroy them. If keeping them is not a problem, you can go back and analyze the pages at the end of the four days of writing. Now, take some time for yourself. Until tomorrow."
— 0 likes
More quotes…