Goodreads helps you keep track of books you want to read.
Start by marking "Poirot and Me" as Want to Read:
Poirot and Me
In the summer of 2013 David Suchet will film his final scenes as Hercule Poirot. After 24 years in the role, he will have played the character in every story that Agatha Christie wrote about him (bar one, deemed unfilmable) and he will bid adieu to a role and a character that have changed his life.

In Poirot and Me, David Suchet tells the story of how he secured the part, w
...more
Published July 15th 2014 by Headline (first published November 7th 2013)
David Suchet, CBE is an English actor best known known for his work on the stage and British television for which he has earned international praise.
News & Interviews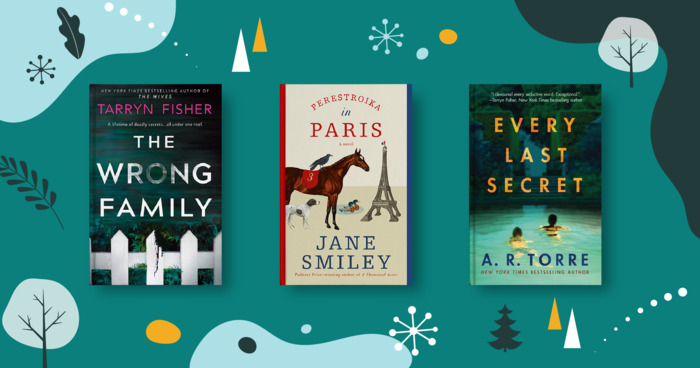 "Let us remember: One book, one pen, one child, and one teacher can change the world." That's Malala Yousafzai, Pakistani human rights...
"This is one of the great charms of Poirot's investigations, for they reveal a world where manners and morals are quite different from today. There are no overt and unnecessary sex scenes, no alcoholic, haunted detectives in Poirot's world. He lives in a simpler, some would say more human, era: a lost England, seen through the admiring eyes of this foreigner, this little Belgian detective."
— 13 likes
"I would walk round that beautiful, unspoilt little island, with its population of under a hundred and where there isn't a single tarmac road, thinking about how he would truly sound. Perhaps the quietness of the island helped me do so. 'Everybody thinks he's French,' I said to myself as I walked across the great stones that littered the beach at Rushy Bay, or stomped over the tussocky grass of Heathy Hill, with its famous dwarf pansies. 'The only reason people think Poirot is French is because of his accent,' I muttered. 'But he's Belgian, and I know that French-speaking Belgians don't sound French, not a bit of it.'"

"I also was well aware of Brian Eastman's advice to me before I left for Bryher: 'Don't forget, he may have an accent, but the audience must be able to understand exactly what he's saying.' There was my problem in a nutshell."

"To help me, I managed to get hold of a set of Belgian Walloon and French radio recordings from the BBC. Poirot came from Liège in Belgium and would have spoken Belgian French, the language of 30 per cent of the country's population, rather than Walloon, which is very much closer to the ordinary French language. To these I added recordings of English-language stations broadcasting from Belgium, as well as English-language programmes from Paris. My principal concern was to give my Poirot a voice that would ring true, and which would also be the voice of the man I heard in my head when I read his stories. I listened for hours, and then gradually started mixing Walloon Belgian with French, while at the same time slowly relocating the sound of his voice in my body, moving it from my chest to my head, making it sound a little more high-pitched, and yes, a little more fastidious. After several weeks, I finally began to believe that I'd captured it: this was what Poirot would have sounded like if I'd met him in the flesh. This was how he would have spoken to me – with that characteristic little bow as we shook hands, and that little nod of the head to the left as he removed his perfectly brushed grey Homburg hat. The more I heard his voice in my head, and added to my own list of his personal characteristics, the more determined I became never to compromise in my portrayal of Poirot. "
— 4 likes
More quotes…