Goodreads helps you keep track of books you want to read.
Start by marking "The Cyberiad: Fables for the Cybernetic Age" as Want to Read:
The Cyberiad: Fables for the Cybernetic Age
A charming, mind-bending and anarchic book of imagined civilizations

'Most cosmic civilizations long for things, in the depths of their souls, they would never openly admit to...'

Trurl and Klapaucius are 'constructors' - they travel around the universe creating machines of astonishing inventiveness and power and visiting a bewildering variety of violent, pec
...more
Published June 5th 2014 by Penguin Classics (first published 1965)
Stanisław Lem (staˈɲiswaf lɛm) was a Polish science fiction, philosophical and satirical writer of Jewish descent. His books have been translated into 41 languages and have sold over 27 million copies. He is perhaps best known as the author of Solaris, which has twice been made into a feature film. In 1976, Theodore Sturgeon claimed that Lem was the most widely read science-fiction writer in the w
...more
Articles featuring this book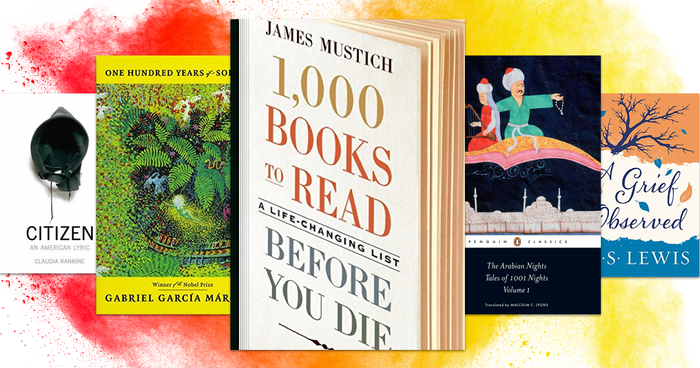 We all have our reading bucket lists. James Mustich's 1,000 Books to Read Before You Die is bound to seriously expand that list...
"Certainly not! I didn't build a machine to solve ridiculous crossword puzzles! That's hack work, not Great Art! Just give it a topic, any topic, as difficult as you like..."
Klapaucius thought, and thought some more. Finally he nodded and said:
"Very well. Let's have a love poem, lyrical, pastoral, and expressed in the language of pure mathematics. Tensor algebra mainly, with a little topology and higher calculus, if need be. But with feeling, you understand, and in the cybernetic spirit."
"Love and tensor algebra?" Have you taken leave of your senses?" Trurl began, but stopped, for his electronic bard was already declaiming:

Come, let us hasten to a higher plane,
Where dyads tread the fairy fields of Venn,
Their indices bedecked from one to n,
Commingled in an endless Markov chain!

Come, every frustum longs to be a cone,
And every vector dreams of matrices.
Hark to the gentle gradient of the breeze:
It whispers of a more ergodic zone.

In Reimann, Hilbert or in Banach space
Let superscripts and subscripts go their ways.
Our asymptotes no longer out of phase,
We shall encounter, counting, face to face.

I'll grant thee random access to my heart,
Thou'lt tell me all the constants of thy love;
And so we two shall all love's lemmas prove,
And in bound partition never part.

For what did Cauchy know, or Christoffel,
Or Fourier, or any Boole or Euler,
Wielding their compasses, their pens and rulers,
Of thy supernal sinusoidal spell?

Cancel me not--for what then shall remain?
Abscissas, some mantissas, modules, modes,
A root or two, a torus and a node:
The inverse of my verse, a null domain.

Ellipse of bliss, converge, O lips divine!
The product of our scalars is defined!
Cyberiad draws nigh, and the skew mind
Cuts capers like a happy haversine.

I see the eigenvalue in thine eye,
I hear the tender tensor in thy sigh.
Bernoulli would have been content to die,
Had he but known such a^2 cos 2 phi!"
— 19 likes
"...it is easy not to believe in monsters, considerably more difficult to escape their dread and loathsome clutches."
— 18 likes
More quotes…