Goodreads helps you keep track of books you want to read.
Start by marking "Harry Potter and the Goblet of Fire (Book 4 Part 2)" as Want to Read:
Harry Potter and the Goblet of Fire
چكيده: در اين داستان كه در دو جلد به چاپ رسيده است نشانههاى جادوگرى ولدمورت در آسمان آشكار ميگردد. اين امر سبب وحشت جامعه جادوگرها ميشود. پس از آن در سال تحصيلى جديد قرار ميشود مسابقه قهرمانى سه جادوگر از سه مدرسه جادوگرى در مدرسه هاگوارتز كه هرى پاتر دانش آموز آنجاست برگزار شود. نحوه انتخاب شركت كنندگان در مسابقه به اين صورت است كه عدهاى داوطلب شركت در مسابقه ميشوند و جام
...more
Published April 1st 2001 by Cover to Cover Cassettes Ltd
See also: Robert Galbraith
Although she writes under the pen name J.K. Rowling, pronounced like rolling, her name when her first Harry Potter book was published was simply Joanne Rowling. Anticipating that the target audience of young boys might not want to read a book written by a woman, her publishers demanded that she use two initials, rather than her full name. As she had no middle name, she
...more
Other books in the series
Related Articles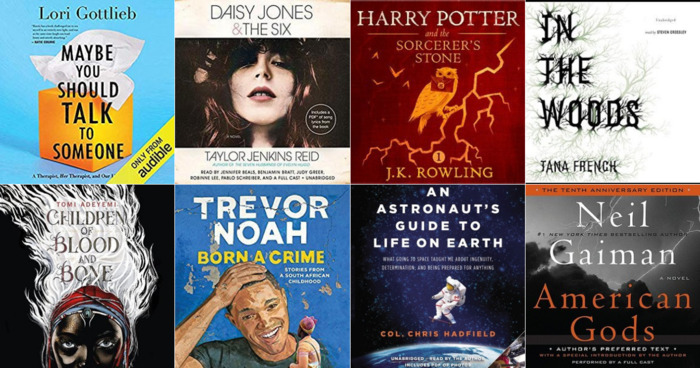 A great audiobook requires not only fantastic source material, but also a narrator who can translate that text into an amazing...