Goodreads helps you keep track of books you want to read.
Start by marking "Preventing Violence" as Want to Read:
Preventing Violence
Violence is most often addressed in moral and legal terms: "How evil is this action, and how much punishment does it deserve?" Unfortunately, this way of thinking, the basis for our legal and political institutions, does nothing to shed light on the causes of violence. Violent criminals have been Gilligan's teachers, and he has been their student. Prisons are microcosms of
...more
Published July 17th 2001 by Thames Hudson (first published July 2001)
Related Articles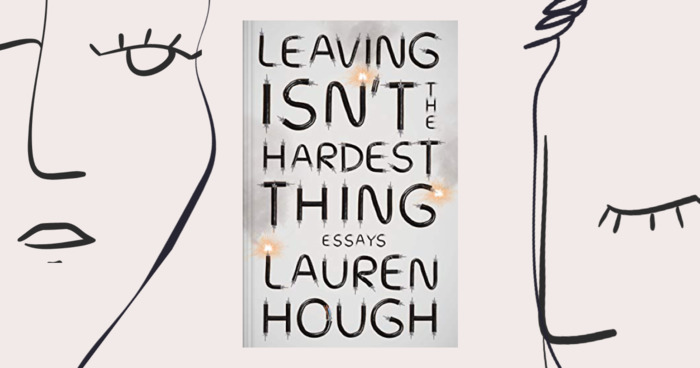 "I'm in a weird place because the book is about to come out. So I'm basically just walking around like a raw nerve and I'm not sure that I...
"It is very important to note, however, that the only segment of the population from whom changing our social and economic conditions in the ways that prevent violence would exact a higher cost would be the extremely wealthy upper, or ruling, class — the wealthiest one per cent of the population (which in the United States today controls some 39 per cent of the total wealth of the nation, and 48 per cent of the financial wealth, as shown by Wolff in Top Heavy (1996). The other 99 per cent of the population — namely, the middle class and the lower class — would benefit, not only form decreased rates of violence (which primarily victimize the very poor), but also from a more equitable distribution of the collective wealth and income of our unprecedentedly wealthy societies.

Even on a worldwide scale, it would require a remarkably small sacrifice from the wealthiest individuals and nations to raise everyone on earth, including the populations of the poorest nations, above the subsistence level, as the United Nations Human Development Report 1998, has shown. I emphasize the wealthiest individuals as well as nations because, as the U.N. report documents, a tiny number of the wealthiest individuals actually possess wealth on a scale that is larger than the annual income of most of the nations of the earth.

For example, the three richest individuals on earth have assets that exceed the combined Gross Domestic Product of the fortyeight poorest countries! The assets of the 84 richest individuals exceed the Gross Domestic Product of the most populous nation on earth, China, with 1.2 billion inhabitants. The 225 richest individuals have a combined wealth of over $1 trillion, which is equal to the annual income of the poorest 47 per cent of the world's population, or 2.5 billion people.

By comparison, it is estimated that the additional cost of achieving and maintaining universal access to basic education for all, basic health care for all, reproductive health care for all women, adequate food for all and safe water and sanitation for all is roughly $40 billion a year. This is less than 4 per cent of the combined wealth of the 225 richest people in the world.

It has been shown throughout the world, both internationally and intranationally, that reducing economic inequities not only improves physical health and reduces the rate of death from natural causes far more effectively than doctors, medicines, and hospitals; it also decreases the rate of death from both criminal and political violence far more effectively than any system of police forces, prisons, or military interventions ever invented."
— 0 likes
"Another source of evidence that violence can be prevented comes from the experience of those religious sub-cultures that practice "primitive Christian communism," such as the Anabaptist sects — the Hutterites, Amish, and Mennonites. These are classless societies with essentially no inequities of income or wealth and virtually no private property, since they pool their economic resources and share them equally. They also experience virtually no physical violence, either individual or collective.

The Hutterites, for example, since emigrating from eastern Europe to escape religious persecution around 1874, have lived in communal farms in southern Canada and the north-mid western United States for more than a century. As strict pacifists, that was their only alternative to extermination. Thus, they have no history of collective violence (warfare). They "consider themselves to live the only true form of Christianity, one which entails communal sharing of property and cooperative production and distribution of goods," as Kaplan and Plaut described them in Personality in a Communal Society (1955).

That is, they conform to the pattern of the earliest Christian communities, as described in the Acts of the Apostles (2: 44-45): "all that believed were together, and had all things common; And sold their possessions and goods, and parted them to all men, as every man had need." As a result, the Hutterites experienced "virtually no differentiation of class, income, or standard of living... This society comes as close as to being classless as any we know." (Kaplan and Plaut).

An intensive review by medical and social scientists of their well-documented behavioral history and vital statistics during the century since their arrival in North America reported that "We did not find a single case of murder, assault or rape. Physical aggressiveness of any sort was quite rate." (Eaton and Weil, Culture and Mental Disorders, 1955.) Hostetler, writing twenty years later, reported that there still had not been a single homicide in the 100 years since the Hutterites entered North America, and only one suicide in a population of about 21,000 (Hutterite Society, 1974)."
— 0 likes
More quotes…