Goodreads helps you keep track of books you want to read.
Start by marking "The Home Court Advantage (Lawyers in Love, #2)" as Want to Read:
The Home Court Advantage
Librarian's Note: This is an alternate cover edition--ISBN 9780989598.

Once upon a time, two lawyers fell in love …

Gabrielle and Braden have fallen in love and face a bright future together if they can just survive all of the crazy people they encounter, like anonymous napkin droppers, UFO enthusiasts, crooked businessmen, nude drunk drivers, and a woman who tries to break
...more
Published November 19th 2013 by Mendelssohn Levy Publishing (first published November 1st 2013)
Author and attorney N.M. Silber lives in the Greater Philadelphia area with her loving family and the funny voices in her head.

Other books in the series
Related Articles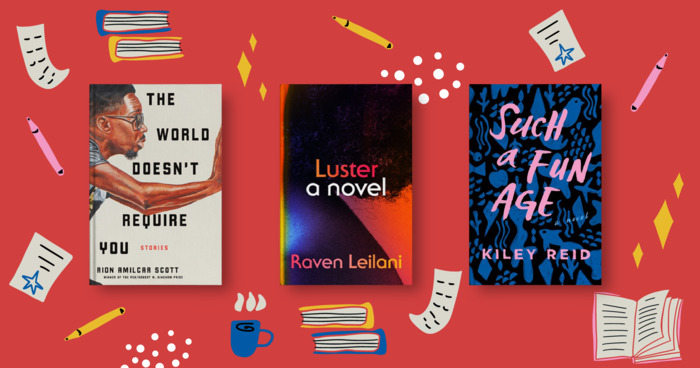 Mateo Askaripour is a Brooklyn-based writer whose debut novel, Black Buck—which Colson Whitehead calls a "mesmerizing novel, executing a high...
"Okay," Adam began, "Now concentrate! This was a real person. White suit!"
"Colonel Sanders!" Lily replied quickly.
"Colonel Sanders? I said it was a real person, not a logo for a chicken joint!"
"He was a real person! If you don't believe me look it up!"
"Whatever! Not Colonel Sanders though. Humor!" he said urgently.
"Steve Martin!" She clapped her hands with joy, obviously believing that they had finally gotten one right.
"No, uh..." He searched for another clue.
"Wait! White suit and humor but not Steve Martin?" She looked crushed.
"I just said no!" He yelled! "Hannibal!"
"Um, uh, Dumbo..." she said with a deeply pensive expression.
"Dumbo?! What the fuck?!"
"Hannibal! Elephants! And before you say it he was real, too, you schmuck!"
"Guess again goddamnit!"
"Anthony Hopkins!" Adam threw down the card and looked like he was going to cry.
"Halley's Comet!" he growled.
"Halley's Comet?! What in the hell do you mean Halley's Comet!"
"Time!" Braden informed them gleefully, wiping tears of laughter out of his eyes.
"Mark Twain! You're an author Christ's sake!" Adam bit out.
"Oh, right! He was from Hannibal, Missouri! What in the hell did Halley's Comet have to do with Mark Twain?!"
"It appeared on the day he was born and the day he died! Duh huh!" Adam said.
"This isn't Trivial fucking Pursuit!" Lily shot back. "Why didn't you say Mississippi or riverboat or frog jumping contest or something besides Halley's Motherfucking Comet?!"
"Because they're all forbidden motherfucking words! Miss 'like a human'!" he yelled."
— 6 likes
" Okay, this is a fictional character," Lily began. "And he's like a human."
"What?" Adam asked her, looking befuddled. "What the fuck does that mean? He's like a human?" He shook his head and scowled at her.
"He wears clothes!" she said frantically. I had a feeling that this game had Lily on the verge of a nervous breakdown.
"He wears clothes. Great. Well, that narrows it down." The sands of the hourglass were pouring away and Braden, Cam, Jess and I, were laughing our asses off this exchange already.
"And he walks upright!" she added waving her hands frantically.
"I would hope that most of the people in this game walk upright! Give me a real fucking clue already!" Adam had that homicidal look again.
"Duh huh!" she said desperately.
"Hey! All you've told me is that he's a fictional character who wears clothes and walks upright. Don't duh huh me!" he spit out angrily.
"No! No! he says that!" Suddenly she started making barking noises.
"Are you okay?" he asked looking at her like she was nuts.
"Has a place in Florida..." She looked seriously stressed out. I was starting to worry.
"He's retired?" Adam asked, still looking confused.
"He wears bright colored clothes. He tells jokes."
"It sounds like you're describing my Uncle Murray," Adam was shaking his head.
"Time!" I yelled, almost peeing myself I was laughing so hard.
"Goofy! The answer was Goofy!" Lily said with disgust.
"Goofy?! That was the best you could come up with for Goofy?!"
— 6 likes
More quotes…