Goodreads helps you keep track of books you want to read.
Start by marking "Bully (Fall Away, #1)" as Want to Read:
Bully
My name is Tate. He doesn't call me that, though. He would never refer to me so informally, if he referred to me at all. No, he'll barely even speak to me.

But he still won't leave me alone.

We were best friends once. Then he turned on me and made it his mission to ruin my life. I've been humiliated, shut out, and gossiped about all through high school. His pranks and rumors
...more
ebook
,
3rd Edition
,
333 pages
Published February 18th 2014 by Intermix (Penguin Group (USA) LLC) (first published June 17th 2013)
Penelope Douglas is a New York Times, USA Today, and Wall Street Journal bestselling author. Their books have been translated into nineteen languages and include The Fall Away Series, The Devil's Night Series, and the stand-alones, Misconduct, Punk 57, Birthday Girl, Credence, and Tryst Six Venom. Please look for The Hellbent Series and Motel, coming next.

They live in New England with their husba
...more
Other books in the series
Articles featuring this book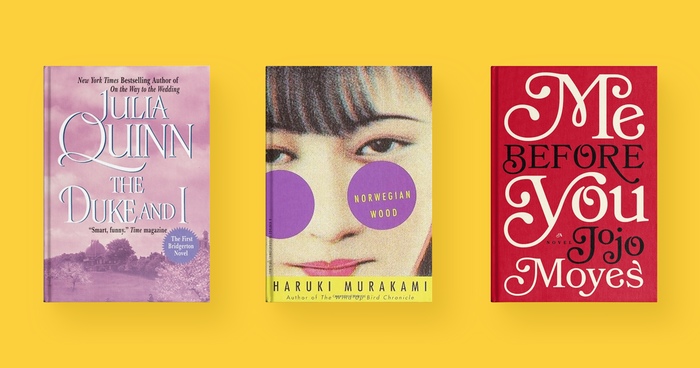 Get in the mood with our list of the top 100 romances of all time. We narrowed the field by limiting our results to books aimed at...
"I like storms. Thunder torrential rain, puddles, wet shoes. When the clouds roll in, I get filled with this giddy expectation. Everything is more beautiful in the rain. Don't ask me why. But it's like this whole other realm of opportunity. I used to feel like a superhero, riding my bike over the dangerously slick roads, or maybe an Olympic athlete enduring rough trials to make it to the finish line. On sunny days, as a girl, I could still wake up to that thrilled feeling. You made me giddy with expectation, just like a symphonic rainstorm. You were a tempest in the sun, the thunder in a boring, cloudless sky. I remember I'd shovel in my breakfast as fast as I could, so I could go knock on your door. We'd play all day, only coming back for food and sleep. We played hide and seek, you'd push me on the swing, or we'd climb trees. Being your sidekick gave me a sense of home again. You see, when I was ten, my mom died. She had cancer, and I lost her before I really knew her. My world felt so insecure, and I was scared. You were the person that turned things right again. With you, I became courageous and free. It was like the part of me that died with my mom came back when I met you, and I didn't hurt if I knew I had you. Then one day, out of the blue, I lost you, too. The hurt returned, and I felt sick when I saw you hating me. My rainstorm was gone, and you became cruel. There was no explanation. You were just gone. And my heart was ripped open. I missed you. I missed my mom. What was worse than losing you, was when you started to hurt me. Your words and actions made me hate coming to school. They made me uncomfortable in my own home. Everything still hurts, but I know none of it is my fault. There are a lot of words that I could use to describe you, but the only one that includes sad, angry, miserable, and pitiful is "coward." I a year, I'll be gone, and you'll be nothing but some washout whose height of existence was in high school. You were my tempest, my thunder cloud, my tree in the downpour. I loved all those things, and I loved you. But now? You're a fucking drought. I thought that all the assholes drove German cars, but it turns out that pricks in Mustangs can still leave scars."
— 774 likes
"Yesterday lasts forever.
Tomorrow comes never.
Until you"
— 727 likes
More quotes…