Goodreads helps you keep track of books you want to read.
Start by marking "V Is for Virgin" as Want to Read:
V Is for Virgin
When Val Jensen gets dumped for her decision to stay a virgin until marriage, the nasty breakup goes viral on YouTube, making her the latest internet sensation. After days of ridicule from her peers, Val starts a school-wide campaign to rally support for her cause. She meant to make a statement, but she never dreamed the entire nation would get caught up in the controversy
...more
Published February 5th 2014 by Bluefields (first published December 5th 2012)
Kelly Oram wrote her first novel at age fifteen–a fan fiction about her favorite music group, The Backstreet Boys, for which family and friends still tease her. She's obsessed with reading, talks way too much, and loves to eat frosting by the spoonful. She lives outside of Phoenix, Arizona with her husband and four children.
Other books in the series
Related Articles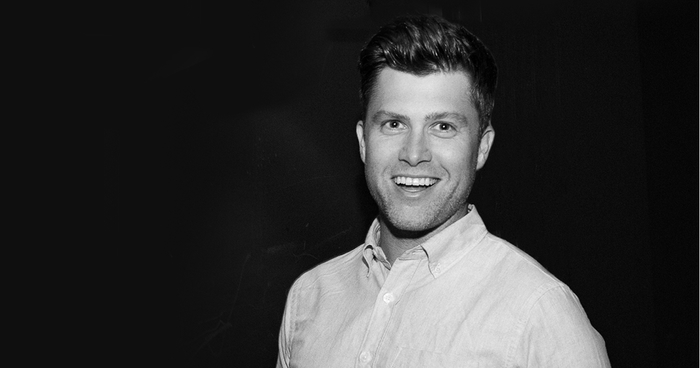 You might know comedian Colin Jost from his work as the co-anchor of Saturday Night Live's Weekend Update, or perhaps you know him as Scarlett...
"She's smokin' hearts with a burnin' flame
She's got a wild side without a name
And when she's riled it's a cryin' shame
Yeah! Yeah! Yeah! I've got it bad
Yeah! Yeah! Yeah! I'm going' mad

Cause in your head you've got it right
Won't go to bed without a fight
You think you're wise, you think it shows
So show me wise without those clothes

Isaac raised an eyebrow at me, but I couldn't even shrug. I was frozen. My heart had stopped. Everything had stopped.

She's playin' hardball and it's nothin' new
Short skirts so enjoy the view
She's a coldblooded tease baby through and through
Yeah! Yeah! Yeah! I've got it bad
Yeah! Yeah! Yeah! I'm goin' mad

Cause in your head you've got it right
Won't go to bed without a fight
You think you're wise you think it shows
So show me wise without those clothes

Come on Legs don't go to waste
I could be your only savin' grace"

"Put those morals on the back burner
Something tells me you're a fast fast learner

As I listened to the chorus taunt me over and over again until the song came to a climatic end, I somehow remembered to breathe."
— 66 likes
"The Top Ten Reasons Why Virgin Val Sucks
10. She called me a one-hit-wonder.
9. She doesn't appreciate the endearing nickname I gave her.
8. She makes me write stupid blogs about her at four in the morning.
7. She's encouraging people not to have sex.
6. She blew me off when I asked her out.
5. She has a crush on a douche bag.
4. She won't answer any of my calls.
3. She's such a tease with her look-but-don't-touch policy.
2. I played a whole effing concert just for her and she didn't come even though she told me she would. (You're such a liar!)
And the #1 reason why Virgin Val sucks?
I still want her anyway."
— 49 likes
More quotes…