Goodreads helps you keep track of books you want to read.
Start by marking "The Golden Age (Golden Age #1)" as Want to Read:
The Golden Age
The Golden Age is 10,000 years in the future in our solar system, an interplanetary utopian society filled with immortal humans.

Phaethon, of Radamanthus House, is attending a glorious party at his family mansion celebrating the thousand-year anniversary of the High Transcendence. There he meets an old man who accuses him of being an imposter, and then a being from Neptune
...more
Published April 14th 2003 by Tor Books (first published April 20th 2002)
John C. Wright (John Charles Justin Wright, born 1961) is an American author of science fiction and fantasy novels. A Nebula award finalist (for the fantasy novel Orphans of Chaos), he was called "this fledgling century's most important new SF talent" by Publishers Weekly (after publication of his debut novel, The Golden Age).
...more
Other books in the series
Related Articles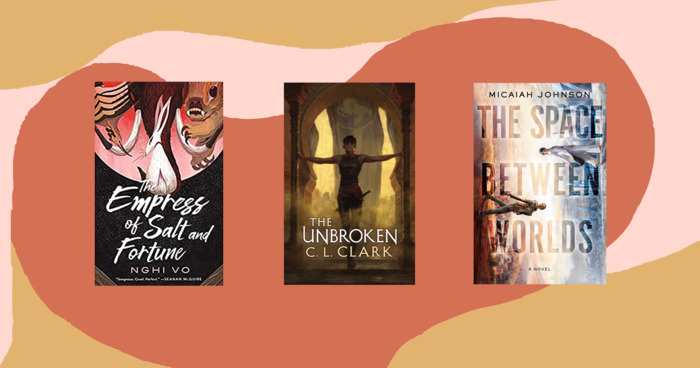 Author C.L. Clark is no newcomer to the sci-fi and fantasy scene. Though she just published her first novel, The Unbroken, earlier this year,...
"Truth does not become more or less true, whether those who know it are many or few."
— 21 likes
"Phaethon asked: "Do you think there is something wrong with the Sophotechs? We are Manorials, father! We let Rhadamanthus control our finances and property, umpire our disputes, teach our children, design our thoughtscapes, and even play matchmaker to find us wives and husbands!"

"Son, the Sophotechs may be sufficient to advise the Parliament on laws and rules. Laws are a matter of logic and common sense. Specially designed human-thinking versions, like Rhadamanthus, can tell us how to fulfill our desires and balance our account books. Those are questions of strategy, of efficient allocation of resources and time. But the Sophotechs, they cannot choose our desires for us. They cannot guide our culture, our values, our tastes. That is a question of the spirit."

"Then what would you have us do? Would you change our laws?"

"Our mores, not our laws. There are many things which are repugnant, deadly to the spirit, and self-destructive, but which law should not forbid. Addiction, self-delusion, self-destruction, slander, perversion, love of ugliness. How can we discourage such things without the use of force? It was in response to this need that the College of Hortators evolved. Peacefully, by means of boycotts, public protests, denouncements, and shunnings, our society can maintain her sanity against the dangers to our spirit, to our humanity, to which such unboundried liberty, and such potent technology, exposes us."

(...) But Phaethon certainly did not want to hear a lecture, not today. "Why are you telling me all this? What is the point?"

"Phaethon, I will let you pass through those doors, and, once through, you will have at your command all the powers and perquisites I myself possess. The point of my story is simple. The paradox of liberty of which you spoke before applies to our entire society. We cannot be free without being free to harm ourselves. Advances in technology can remove physical dangers from our lives, but, when they do, the spiritual dangers increase. By spiritual danger I mean a danger to your integrity, your decency, your sense of life. Against those dangers I warn you; you can be invulnerable, if you choose, because no spiritual danger can conquer you without your own consent. But, once they have your consent, those dangers are all-powerful, because no outside force can come to your aid. Spiritual dangers are always faced alone. It is for this reason that the Silver-Gray School was formed; it is for this reason that we practice the exercise of self-discipline. Once you pass those doors, my son, you will be one of us, and there will be nothing to restrain you from corruption and self-destruction except yourself.

"You have a bright and fiery soul, Phaethon, a power to do great things; but I fear you may one day unleash such a tempest of fire that you may consume yourself, and all the world around you."
— 6 likes
More quotes…