Goodreads helps you keep track of books you want to read.
Start by marking "Space Chronicles: Facing the Ultimate Frontier" as Want to Read:
Space Chronicles: Facing the Ultimate Frontier
America's space program is at a turning point. After decades of global primacy, NASA has ended the space-shuttle program, cutting off its access to space. No astronauts will be launched in an American craft, from American soil, until the 2020s, and NASA may soon find itself eclipsed by other countries' space programs.


With his signature wit and thought-provoking insights, N
...more
Published September 2nd 2014 by W. W. Norton Company (first published January 1st 2012)
Neil deGrasse Tyson was born and raised in New York City where he was educated in the public schools clear through his graduation from the Bronx High School of Science. Tyson went on to earn his BA in Physics from Harvard and his PhD in Astrophysics from Columbia.

Tyson's professional research interests are broad, but include star formation, exploding stars, dwarf galaxies, and the structure of our
...more
Related Articles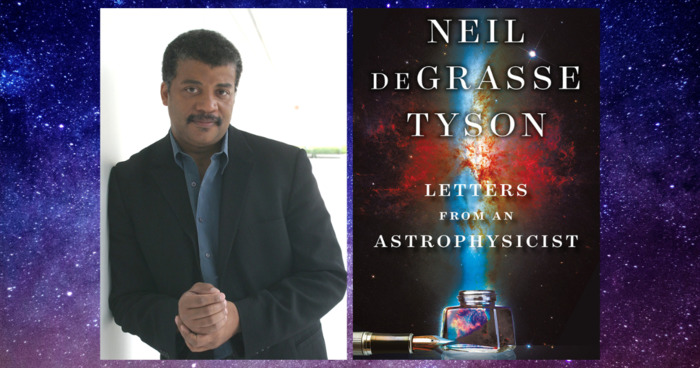 For more than a decade, Neil deGrasse Tyson, the world-renowned astrophysicist and host of the popular radio and Emmy-nominated...
"In 2002, having spent more than three years in one residence for the first time in my life, I got called for jury duty. I show up on time, ready to serve. When we get to the voir dire, the lawyer says to me, "I see you're an astrophysicist. What's that?" I answer, "Astrophysics is the laws of physics, applied to the universe—the Big Bang, black holes, that sort of thing." Then he asks, "What do you teach at Princeton?" and I say, "I teach a class on the evaluation of evidence and the relative unreliability of eyewitness testimony." Five minutes later, I'm on the street.

A few years later, jury duty again. The judge states that the defendant is charged with possession of 1,700 milligrams of cocaine. It was found on his body, he was arrested, and he is now on trial. This time, after the Q&A is over, the judge asks us whether there are any questions we'd like to ask the court, and I say, "Yes, Your Honor. Why did you say he was in possession of 1,700 milligrams of cocaine? That equals 1.7 grams. The 'thousand' cancels with the 'milli-' and you get 1.7 grams, which is less than the weight of a dime." Again I'm out on the street."
— 286 likes
"Down there between our legs, it's like an entertainment complex in the middle of a sewage system. Who designed that?"
— 94 likes
More quotes…