Goodreads helps you keep track of books you want to read.
Start by marking "Christian Nation" as Want to Read:
Christian Nation
"They said what they would do, and we did not listen. Then they did what they said they would do."

So ends the first chapter of this brilliantly readable counterfactual novel, reminding us that America's Christian fundamentalists have been consistently clear about their vision for a "Christian Nation" and dead serious about acquiring the political power to achieve it. When
...more
Published October 18th 2013 by Audible,Inc. (first published July 1st 2013)
Fred Rich is an author whose writing, both fiction and non-fiction, probes contemporary political and moral issues from a fresh perspective. That perspective is independent, non-partisan, and pragmatic.

His latest book, Escape from Extinction, an Eco-Genetic Novel (Vector Books, forthcoming October 1, 2020), is a retelling of the Prometheus/Frankenstein story for the age of genetics. Scientists wie
...more
Related Articles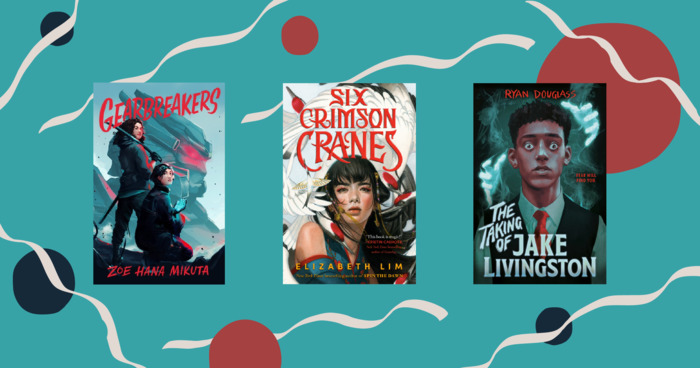 Looking for some out-of-this-world reading this summer? Then we suggest taking a peek at these highly anticipated young adult books, all...
"This was not the first time that the world didn't listen. In college I read Hitler's Mein Kampf. Fourteen years before the first shot was fired, Hitler announced his plan to destroy the parliamentary system in Germany, to attack France and Eastern Europe, and to eliminate the Jews. Why, I asked the professor, did neither ordinary Germans voting in the Reichstag elections in July 1932, nor foreign leaders reacting to the rise of Nazism, believe him? Why was anyone surprised when he simply did what he said he would do? She had no answer. The fall of my senior year at Princeton, nineteen deeply religious young men flew planes into the World Trade Center and the Pentagon. During the decade before 9/11, Osama Bin Laden had shouted out his warnings of mass murder using all the means of modern communication. And still we were surprised when he did what he said he would do. So I suppose what happened here is that they said what they would do, and we did not listen. Then they did what they said they would do."
— 5 likes
"Nothing seems more inevitable than the status quo, and yet nothing is more certain than that it will—eventually—end suddenly and that we will need to make our lives in a new, unfamiliar and unexpected landscape."
— 4 likes
More quotes…