Goodreads helps you keep track of books you want to read.
Start by marking "All For You (Coming Home, #4)" as Want to Read:
All For You
Sergeant Reza Iaconelli joined the army to make something of his life. On the surface, Reza is the perfect soldier, a warrior god who men follow anywhere. But beneath the uniform is a jaded soldier, worn down by the war.

After a disastrous relationship, Army Captain Emily Lindberg donned the uniform, searching for a purpose in a life she'd nearly surrendered control of. Sh
...more
Published November 25th 2014 by Grand Central Publishing (first published January 1st 2014)
Jessica Scott is an Iraq war veteran, an active duty army officer and the USA Today bestselling author of novels set in the heart of America's Army. She is the mother of two daughters, three cats and three dogs, and wife to a retired NCO. She and her family are currently wherever the Army has sent her.

She's also written for the New York Times At War Blog, PBS Point of View Regarding War, and IAVA.
...more
Other books in the series
News & Interviews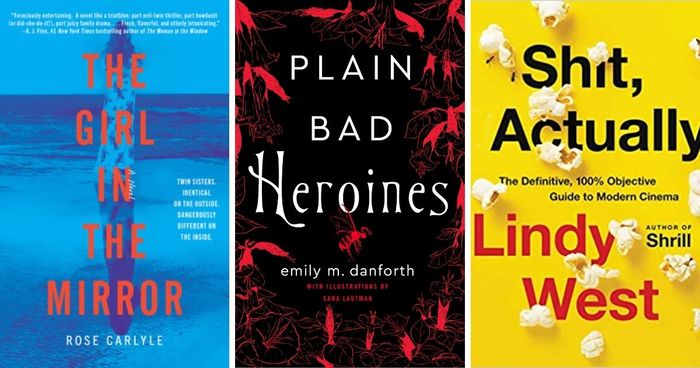 Need another excuse to treat yourself to a new book this week? We've got you covered with the buzziest new releases of the day. To create our...
"What's on your mind, doc?" he asked as he flashed his ID at the staff duty sergeant.
"Just wondering why the driver didn't make conversation," she said after a moment, following him down the hallway and trying not to feel like she was rushing to keep up.
"We don't take warm showers together, if that's what you're asking."
Emily laughed quietly. "Was that a line from Heartbreak Ridge?"
"You didn't strike me as a war movie kind of girl." Reza stopped short, studying her. "Are you honestly telling me you've watched that movie?"
Heat crept up her neck. "Before I signed up for the army, I needed to know what I was getting myself in for. I watched every war movie I could find."
Reza simply stared at her, his dark eyes glittering. She was sure he was laughing at her. "You know those were Marines in Heartbreak Ridge, right?"
"Of course."
He cracked the barest grin. She supposed it was better than yelling at her, so there was that."
— 1 likes
"I swear, one range fire and you've turned into a timid little baby kitten afraid of his own shadow."
Reza swore under his breath, wishing Emily wasn't standing right there watching Teague show his ass—figuratively, of course. He wondered how long it would be before Teague tried to hit on her.
The thought made Reza's spine stiffen as he glanced over at her.
Emily raised both eyebrows, her lips twitching. "Range fire?"
Heat crawled up Reza's neck, along with a strong desire to throttle Ben Teague. "I may or may not have been involved in an accident involving a small fire here at Fort Hood."
"Ha," Teague snorted and grabbed his helmet. "He burned down three hundred acres of training area last year."
"It was an accident," Reza snarled."
— 1 likes
More quotes…