Goodreads helps you keep track of books you want to read.
Start by marking "The Art of War" as Want to Read:
Read Book*
*Different edition
The Art of War
Machiavelli's revolutionary 1520 work clearly states and discusses military organization and strategy: handling recruitment and weapons, motivating troops, demoralizing enemies, and achieving tactical and strategic advantages.

...more
Published March 14th 2012 by Dover Publications (first published 1521)
Niccolò di Bernardo dei Machiavelli was an Italian political philosopher, musician, poet, and playwright. He is a figure of the Italian Renaissance and a central figure of its political component, most widely known for his treatises on realist political theory (The Prince) on the one hand and republicanism (Discourses on Livy) on the other.
Related Articles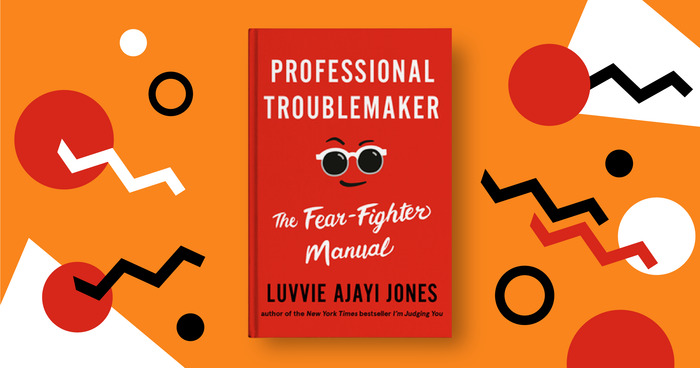 Luvvie Ajayi Jones—author, cultural critic, digital entrepreneur—might be best described as a professional truthteller. Her crazily popular...
"Many, Lorenzo, have held and still hold the opinion, that there is nothing which has less in common with another, and that is so dissimilar, as civilian life is from the military. Whence it is often observed, if anyone designs to avail himself of an enlistment in the army, that he soon changes, not only his clothes, but also his customs, his habits, his voice, and in the presence of any civilian custom, he goes to pieces; for I do not believe that any man can dress in civilian clothes who wants to be quick and ready for any violence; nor can that man have civilian customs and habits, who judges those customs to be effeminate and those habits not conducive to his actions; nor does it seem right to him to maintain his ordinary appearance and voice who, with his beard and cursing, wants to make other men afraid: which makes such an opinion in these times to be very true. But if they should consider the ancient institutions, they would not find matter more united, more in conformity, and which, of necessity, should be like to each other as much as these (civilian and military); for in all the arts that are established in a society for the sake of the common good of men, all those institutions created to (make people) live in fear of the laws and of God would be in vain, if their defense had not been provided for and which, if well arranged, will maintain not only these, but also those that are not well established. And so (on the contrary), good institutions without the help of the military are not much differently disordered than the habitation of a superb and regal palace, which, even though adorned with jewels and gold, if it is not roofed over will not have anything to protect it from the rain. And, if in any other institutions of a City and of a Republic every diligence is employed in keeping men loyal, peaceful, and full of the fear of God, it is doubled in the military; for in what man ought the country look for greater loyalty than in that man who has to promise to die for her? In whom ought there to be a greater love of peace, than in him who can only be injured by war? In whom ought there to be a greater fear of God than in him who, undergoing infinite dangers every day, has more need for His aid? If these necessities in forming the life of the soldier are well considered, they are found to be praised by those who gave the laws to the Commanders and by those who were put in charge of military training, and followed and imitated with all diligence by others."
— 3 likes
"The only chance of life lies in giving up all hope of it."
— 3 likes
More quotes…