Goodreads helps you keep track of books you want to read.
Start by marking "The Simple Art of Murder" as Want to Read:
The Simple Art of Murder
Contains Chandler's essay on the art of detective stories and a collection of 8 classic Chandler mysteries.
...more
Published September 12th 1988 by Vintage Crime/Black Lizard (first published 1944)
Raymond Thornton Chandler was an American novelist and screenwriter.

In 1932, at age forty-four, Raymond Chandler decided to become a detective fiction writer after losing his job as an oil company executive during the Depression. His first short story, "Blackmailers Don't Shoot", was published in 1933 in Black Mask, a popular pulp magazine. His first novel, The Big Sleep, was published in 1939. In
...more
Related Articles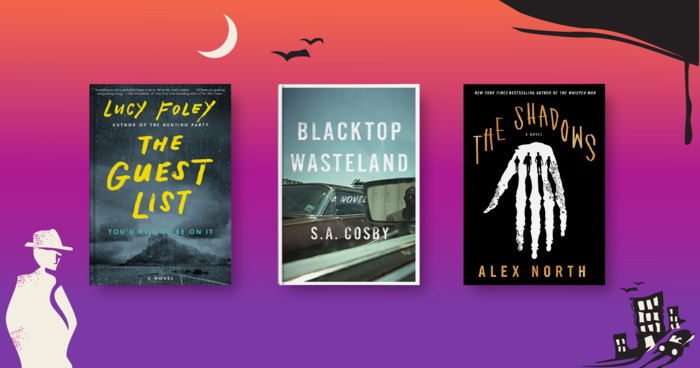 Summer is a great time to lose yourself in a page-turning mystery. To help you sleuth out a new read, we asked five of the season's hottest...
"In everything that can be called art there is a quality of redemption. It may be pure tragedy, if it is high tragedy, and it may be pity and irony, and it may be the raucous laughter of the strong man. But down these mean streets a man must go who is not himself mean, who is neither tarnished nor afraid.

The detective in this kind of story must be such a man. He is the hero; he is everything. He must be a complete man and a common man and yet an unusual man. He must be, to use a rather weathered phrase, a man of honor -- by instinct, by inevitability, without thought of it, and certainly without saying it. He must be the best man in his world and a good enough man for any world. I do not care much about his private life; he is neither a eunuch nor a satyr; I think he might seduce a duchess and I am quite sure he would not spoil a virgin; if he is a man of honor in one thing, he is that in all things.

He is a relatively poor man, or he would not be a detective at all. He is a common man or he could not go among common people. He has a sense of character, or he would not know his job. He will take no man's money dishonestly and no man's insolence without due and dispassionate revenge. He is a lonely man and his pride is that you will treat him as a proud man or be very sorry you ever saw him. He talks as the man of his age talks -- that is, with rude wit, a lively sense of the grotesque, a disgust for sham, and a contempt for pettiness.

The story is the man's adventure in search of a hidden truth, and it would be no adventure if it did not happen to a man fit for adventure. He has a range of awareness that startles you, but it belongs to him by right, because it belongs to the world he lives in. If there were enough like him, the world would be a very safe place to live in, without becoming too dull to be worth living in."
— 99 likes
"Hammett gave murder back to the kind of people that commit it for reasons, not just to provide a corpse; and with the means at hand, not hand-wrought dueling pistols, curare and tropical fish."
— 31 likes
More quotes…