Goodreads helps you keep track of books you want to read.
Start by marking "O Último Homem Americano" as Want to Read:
O Último Homem Americano
Neste impressionante estudo acerca da identidade do homem americano contemporâneo, a prestigiada autora e jornalista Elizabeth Gilbert explora a fascinante história verídica de Eustace Conway. Em 1977, com dezassete anos, Conway trocou a confortável casa da sua familia pelos Apalaches. É lá que vive há mais de vinte anos: faz lume com paus, usa as peles dos animais que apa
...more
Published October 2010 by Bertrand Editora (first published May 13th 2002)

Elizabeth Gilbert is an award-winning writer of both fiction and non-fiction. Her short story collection Pilgrims was a finalist for the PEN/Hemingway award, and her novel Stern Men was a New York Times notable book. Her 2002 book The Last American Man was a finalist for both the National Book Award and the National Book Critic's Circle Award.

Her memoir, Eat, Pray, Love, spent 57 weeks in the #1
...more
Related Articles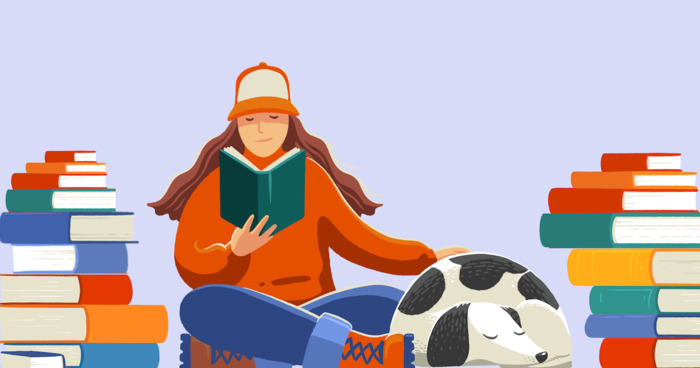 Have more reading time these days, but don't know where to begin? We're here to help! We've asked some of your favorite authors to...
"I live in nature where everything is connected, circular. The seasons are circular. The planet is circular, and so is the planet around the sun. The course of water over the earth is circular coming down from the sky and circulating through the world to spread life and then evaporating up again. I live in a circular teepee and build my fire in a circle. The life cycles of plants and animals are circular. I live outside where I can see this. The ancient people understood that our world is a circle, but we modern people have lost site of that. I don't live inside buildings because buildings are dead places where nothing grows, where water doesn't flow, and where life stops. I don't want to live in a dead place. People say that I don't live in a real world, but it's modern Americans who live in a fake world, because they have stepped outside the natural circle of life.

Do people live in circles today? No. They live in boxes. They wake up every morning in a box of their bedrooms because a box next to them started making beeping noises to tell them it was time to get up. They eat their breakfast out of a box and then they throw that box away into another box. Then they leave the box where they live and get into another box with wheels and drive to work, which is just another big box broken into little cubicle boxes where a bunch of people spend their days sitting and staring at the computer boxes in front of them. When the day is over, everyone gets into the box with wheels again and goes home to the house boxes and spends the evening staring at the television boxes for entertainment. They get their music from a box, they get their food from a box, they keep their clothing in a box, they live their lives in a box.

Break out of the box! This not the way humanity lived for thousands of years."
— 43 likes
"Show up for your own life, he said. Don't pass your days in a stupor, content to swallow whatever watery ideas modern society may bottle-feed you through the media, satisfied to slumber through life in an instant-gratification sugar coma. The most extraordinary gift you've been given is your own humanity, which is about conciousness, so honor that consciousness.
Revere your senses; don't degrade them with drugs, with depression, with wilful oblivion. Try to notice something new everyday, Eustace said. Pay attention to even the most modest of daily details. Even if you're not in the woods, be aware at all times. Notice what food tastes like; notice what the detergent aisle in the supermarket smells like and recognize what those hard chemical smells do to your senses; notice what bare feet fell like; pay attention every day to the vital insights that mindfulness can bring. And take care of all things, of every single thing there is - your body, your intellect, your spirit, your neighbours, and this planet. Don't pollute your soul with apathy or spoil your health with junk food any more than you would deliberately contaminate a clean river with industrial sludge."
— 22 likes
More quotes…