Goodreads helps you keep track of books you want to read.
Start by marking "The Epic of Gilgamesh" as Want to Read:
The Epic of Gilgamesh
Miraculously preserved on clay tablets dating back as much as four thousand years, the poem of Gilgamesh, king of Uruk, is the world's oldest epic, predating Homer by many centuries. The story tells of Gilgamesh's adventures with the wild man Enkidu, and of his arduous journey to the ends of the earth in quest of the Babylonian Noah and the secret of immortality. Alongside
...more
Published May 4th 2006 by Penguin Books Limited (first published -1800)
Books can be attributed to "Anonymous" for several reasons:

* They are officially published under that name
* They are traditional stories not attributed to a specific author
* They are religious texts not generally attributed to a specific author

Books whose authorship is merely uncertain should be attributed to Unknown.
...more
Articles featuring this book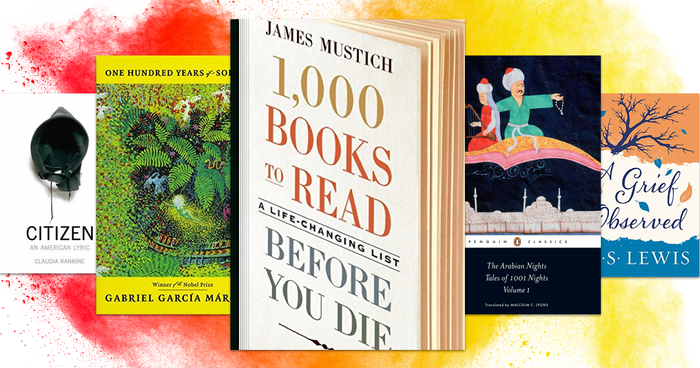 We all have our reading bucket lists. James Mustich's 1,000 Books to Read Before You Die is bound to seriously expand that list...
"Gilgamesh, where are you hurrying to? You will never find that life for which you are looking. When the gods created man they allotted to him death, but life they retained in their own keeping. As for you, Gilgamesh, fill your belly with good things; day and night, night and day, dance and be merry, feast and rejoice. Let your clothes be fresh, bathe yourself in water, cherish the little child that holds your hand, and make your wife happy in your embrace; for this too is the lot of man."
— 114 likes
"Strange things have been spoken, why does your heart speak strangely? The dream was marvellous but the terror was great; we must treasure the dream whatever the terror."
— 55 likes
More quotes…