Goodreads helps you keep track of books you want to read.
Start by marking "Handbook on Faith, Hope, and Love - Enhanced Version" as Want to Read:
Handbook on Faith, Hope, and Love - Enhanced Version
Written after 420 C.E. to a man named Laurence, this wonderful book by Augustine is a short treatise on the proper mode of worshipping God. Following 1 Corinthians 13, Augustine describes true worship of God through faith, hope, and love. In thirty-three small chapters, Augustine's description of true worship covers all the major ideas of the Christian religion, providing
...more
Kindle Edition
,
104 pages
Published November 13th 2009 by Christian Classics Ethereal Library (first published 420)
Aurelius Augustinus Hipponensis, in English Augustine of Hippo, also known as St. Augustine, St. Austin, was bishop of Hippo Regius (present-day Annaba, Algeria). He was a Latin philosopher and theologian from the Africa Province of the Roman Empire and is generally considered as one of the greatest Christian thinkers of all times. His writings were very influential in the development of Western C
...more
Related Articles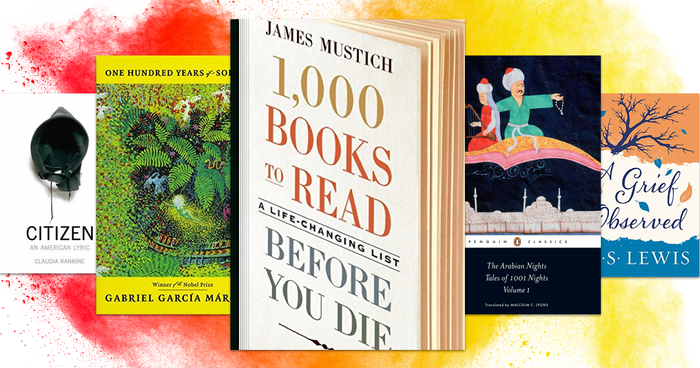 We all have our reading bucket lists. James Mustich's 1,000 Books to Read Before You Die is bound to seriously expand that list...
"This, then, is true liberty: the joy that comes in doing what is right. At the same time, it is also devoted service in obedience to righteous precept."
— 4 likes
"Among us, on the other hand, 'the righteous man lives by faith.' Now, if you take away positive affirmation, you take away faith, for without positive affirmation nothing is believed. And there are truths about things unseen, and unless they are believed, we cannot attain to the happy life, which is nothing less than life eternal. It is a question whether we ought to argue with those who profess themselves ignorant not only about the eternity yet to come but also about their present existence, for they [the Academics] even argue that they do not know what they cannot help knowing. For no one can 'not know' that he himself is alive. If he is not alive, he cannot 'not know' about it or anything else at all, because either to know or to 'not know' implies a living subject. But, in such a case, by not positively affirming that they are alive, the skeptics ward off the appearance of error in themselves, yet they do not make errors simply by showing themselves alive; one cannot err who is not alive. That we live is therefore not only true, but it is altogether certain as well. And there are many things that are thus true and certain concerning which, if we withhold positive assent, this ought not to be regarded as a higher wisdom but actually a sort of dementia."
— 3 likes
More quotes…