Goodreads helps you keep track of books you want to read.
Start by marking "Goody Two Shoes (Invertary, #2)" as Want to Read:
Goody Two Shoes
Take one American singer who doesn't believe in falling in love…

Josh McInnes' biological clock is ticking and he wants to get married—now. After 20 years singing soppy love songs, he knows that there is no such thing as romantic love. There's only hormones and lust. At thirty-five, he's tired of his playboy lifestyle. He wants a wife who isn't interested in fame, money, or
...more
Kindle Edition
,
323 pages
Published October 1st 2014
I grew up in Scotland, but after I met my Dutch husband in America we decided to move to New Zealand and that's where we've settled. We bought a patch of land that we've filled with other people's unwanted animals - we didn't advertise for them, they found us! So far we have three miniature horses (we took in two and were surprised 11 months later when a third appeared - yep, we know nothing about
...more
Other books in the series
Related Articles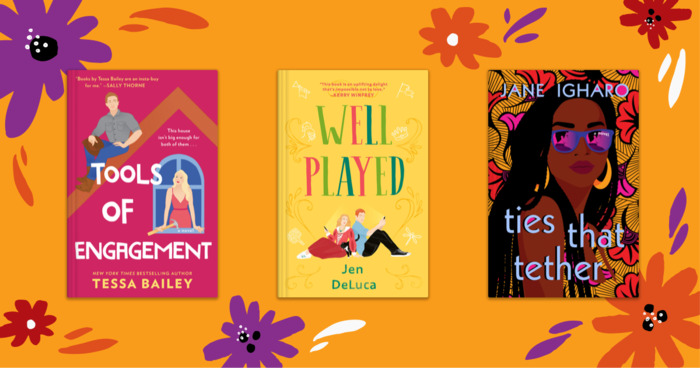 Some people love books. Some people fall in love. And some people fall in love with books about falling in love. Every month our team...
"He cleared his throat. "You need to pick a safe word."
"What on earth is a safe word?"
He smothered a sigh. This was proving to be more work than he thought it'd be. "It's a word you use when you want things to stop."
"How about I use the word 'stop'?" She sounded sarcastic.
"That's not how it works. You need a word that you wouldn't normally use during sex."
"Fine. How about 'dumbass'?"
"I don't think you're getting into the spirit of this."
"Really? You think?"
"Fine. Dumbass it is." There was no dealing with her when she was in this mood. "If you use your safe word, everything stops."
"Good." She took a deep breath. "Dumbass," she shouted.
Andrew wasn't sure what to do next. This was not going the way it did in the books."
— 3 likes
"Josh shrugged. "Works for me." Caroline nodded. "I think you should get married beside the loch," Archie told them. Caroline helped herself to a cup of tea from the pot on the table in front of her. "The loch will be full of midges." James bit into a biscuit and spoke with his mouth full. "With any luck they'll only bite the foreigners." Millicent blinked at the man before turning back to Caroline. "How about photos at the loch? That way you can have loch, castle and church." "Sounds great to me." Caroline took a sip of her tea. "Josh, what do you think?" "Whatever you decide is fine." He couldn't have come across less interested if he'd tried. "Now, the gentlemen were talking about having a grey colour scheme." Millicent was clearly horrified by the idea. "What do you think?" They all looked at Caroline, who was wearing yet another second-hand grey skirt suit. Although Caroline had never bothered with fashion, she was beginning to think she might have to wear some other colours. "No, I don't want grey," Caroline sighed. "I like lavender." "Lavender it is," Millicent said. "Any thoughts on flowers?" "Heather," Caroline said. Archie threw up his hands in disgust. "You can get heather on the damn hill. Pick something he has to pay for. The man is a gazillionaire. What's the point in marrying him if you can't splash out?" Caroline looked at Josh. "What kind of flowers do you want?" Josh was munching his way through a giant bag of chips. "I really don't care about flowers." Caroline felt her blood pressure rise. "Do you care about the wedding at all?" "Of course I do." "Well, what ideas do you have for it?" "Fine." He pushed himself away from the counter and sauntered towards them. Caroline bit the inside of her cheek to stop from commenting. Everything the man did was so unhurried. It was beyond irritating. He pulled up a chair, swung it around, straddled it and leaned on the back with his forearms. He was so close Caroline could feel the heat coming off him. "Okay, this is what I think." Josh spread his hands wide. "I'm thinking a couple of hundred of our closest friends, large dance floor, great band. I might sing, but we can get someone else in too. Lots of food. I want steak. Apart from that, I don't care what colour the thing is or what type of flowers we have." "So, you're going to leave the details up to me?" "Isn't this what women do?"
— 0 likes
More quotes…