Goodreads helps you keep track of books you want to read.
Start by marking "Teutonic Knights" as Want to Read:
Teutonic Knights
The Teutonic knights were powerful and ferocious advocates of holy war. Their history is suffused with crusading, campaigning and struggle. Feared by their enemies but respected by medieval Christendom, the knights and their Order maintained a firm hold over the Baltic and northern Germany and established a formidable regime which flourished across central Europe for 300 y
...more
Published February 2nd 2006 by Greenhill Books
Related Articles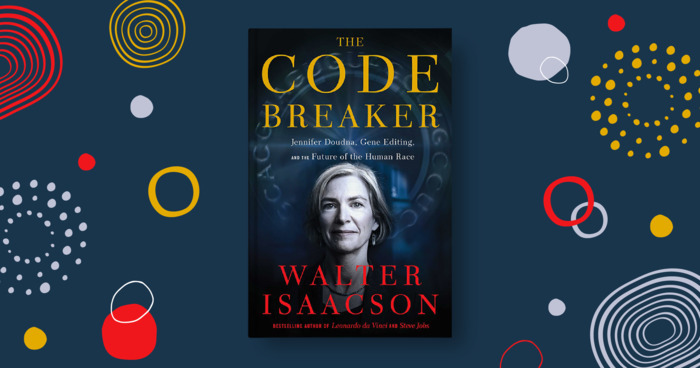 Walter Isaacson, it's safe to say, is not afraid of tackling the really big topics. In 2011, he wrote about our ubiquitous computer culture...
"Brothers, beseech our Lord God, that he comfort Holy Christianity with His Grace, and His Peace, and protect it from all evil. Pray to Our God for our spiritual father, the Pope, and for the Empire and for all our leaders and prelates of Christianity, lay and ecclesiastical, that God use them in His service. And also for all spiritual and lay judges, that they may give Holy Christianity peace and such good justice that God's Judgement will not come over them. Pray for our Order in which God has assembled us, that the Lord will give us Grace, Purity, a Spiritual Life, and that he take away all that is found in us or other Orders that is unworthy of praise and opposed to His Commandments. Pray for our Grand Master and all the regional commanders, who govern our lands and people, and for all the brothers who exercise office in our Order, that they act in their office of the Order in such a way as not to depart from God. Pray for the brothers who hold no office, that they may use their time purposefully and zealously in worship, so that those who hold office and they themselves may be useful and pious. Pray for those who are fallen in deadly sin, that God may help them back into his Grace and that they may escape eternal punishment. Pray for the lands that lie near the pagans, that God may come to their aid with his Counsel and Power, that belief in God and Love can be spread there, so that they can withstand all their enemies. Pray for those who are friends and associates of the Order, and also for those who do good actions or who seek to do them, that God may reward them. Pray for all those who have left us inheritances or gifts that neither in life nor in death does God allow them to depart from Him. Especially pray for Duke Friedrich of Swabia and King Heinrich his brother, who was Emperor, and for the honourable burghers of Lübeck and Bremen, who founded our Order. Remember also Duke Leopold of Austria, Duke Conrad of Masovia, and Duke Sambor of Pomerellia . . . Remember also our dead brothers and sisters . . . Let each remember the soul of his father, his mother, his brothers and sisters. Pray for all believers, that God may give them eternal peace. May they rest in peace. Amen."
— 0 likes
More quotes…