Goodreads helps you keep track of books you want to read.
Start by marking "Open: How We'll Work, Live and Learn In The Future" as Want to Read:
Open: How We'll Work, Live and Learn In The Future
What makes a global corporation give away its prized intellectual property? Why are Ivy League universities allowing anyone to take their courses for free? What drives a farmer in rural Africa to share his secrets with his competitors?

A collection of hactivists, hobbyists, forum-users and maverick leaders are leading a quiet but unstoppable revolution. They are sharing eve
...more
Kindle Edition
,
190 pages
Published October 2nd 2013 by Crux Publishing
David Price, OBE, is a speaker, author, trainer, advisor. For the past 15 years, David has written, talked and advised on some of the biggest challenges facing business, education and society: solving the problems of employee, student and civic disengagement; maximising our potential to be creative, innovative and fulfilled citizens, and understanding the global shift towards open organisations, a
...more
News & Interviews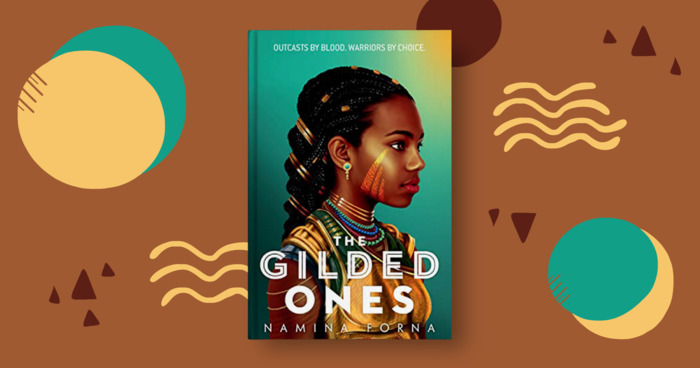 The idea for The Gilded Ones came to author Namina Forna in a dream. The recurring image was one of a young girl in armor walking up a...
"When President Obama asked to meet with Steve Jobs, the late Apple boss, his first question was 'how much would it cost to make the iPhone in the United States, instead of overseas?' Jobs was characteristically blunt, asserting that 'those jobs are never coming back'. In point of fact, it's been estimated that making iPhones exclusively in the US would add around $65 to the cost of each phone – not an unaffordable cost, or an unthinkable drop in margin for Apple, if it meant bringing jobs back home.  But American workers aren't going to be making iPhones anytime soon, because of the need for speed, and scale, in getting the product on to shelves around the world. When Apple assessed the global demand for the iPhone it estimated that it would need almost 9,000 engineers overseeing the production process to meet demand. Their analysts reported that it would take nine months to recruit that many engineers in the US – in China, it took 15 days. It's these kind of tales that cause US conservative media outlets to graphically describe Asia as 'eating the lunch' off the tables of patriotic, if sleep-walking, American citizens. If Apple had chosen to go to India, instead of China, the costs may have been slightly higher, but the supply of suitably qualified engineers would have been just as plentiful. While China may be the world's biggest manufacturing plant, India is set to lead the way in the industry that poses the biggest threat to western middle-class parents seeking to put their sons or daughters through college: knowledge."
— 2 likes
"The erosion of trust in public school systems has had catastrophic consequences, and will take decades to put right. As we've seen, attempts to make schools 'more accountable' for their test scores leave teachers torn between what psychologist Barry Schwartz calls 'doing the right thing and doing the required thing'. The right thing is to teach students through personalised, flexible methods, according to their needs, interests and aspirations; the required thing is to 'turnaround' test scores, by 'teaching to the test' or, worse, 'gaming' the system.  Successive US federal administrations have sought to improve school standards through high accountability. The pressure this puts upon schools at risk of closure and teachers – with test scores linked to pay rates – is intense. During 2011/12 a series of allegations emerged of inner-city schools in New York, Washington DC, Atlanta and Philadelphia 'cheating' on student test scores in order to hit accountability targets. Undoubtedly a case of fear producing wrong figures. The result of doing the required thing, above the right thing, is what Schwartz describes as a 'de-moral-ised' profession. The double tragedy is that, in addition to the pressure put on teachers – 50 percent of new teachers in the US leave the profession within their first five years – there's growing evidence that the over-reliance on standardised testing fails to improve academic learning anyway."
— 1 likes
More quotes…