Goodreads helps you keep track of books you want to read.
Start by marking "Whispers in the Wood (Metamor City, #6)" as Want to Read:
Whispers in the Wood
A man comes to Metamor City bearing a mysterious instrument, a violin with seemingly supernatural powers. A trail of death follows him. Lothanasi Agent Janus Starson brings in his best paranormal investigator, the telepath Abbey Preston, to help him uncover the violin's secrets — and stop it before it kills again.

METAMOR CITY is a futuristic urban fantasy series popularize
...more
Published August 12th 2013 by Liminal Corvid Press (first published July 20th 2012)
Hi there! I'm Chris Lester, and I tell stories. I've been doing it for as long as I can remember; whether the audience was a playmate, a classroom, a parent, or a room full of strangers, I've always had a soft spot for a tale well told.

I grew up on stories of places that never were, of science fiction and fantasy, heroes and gods. I was captivated by ideas of transformation and transcendence, of p
...more
Other books in the series
Related Articles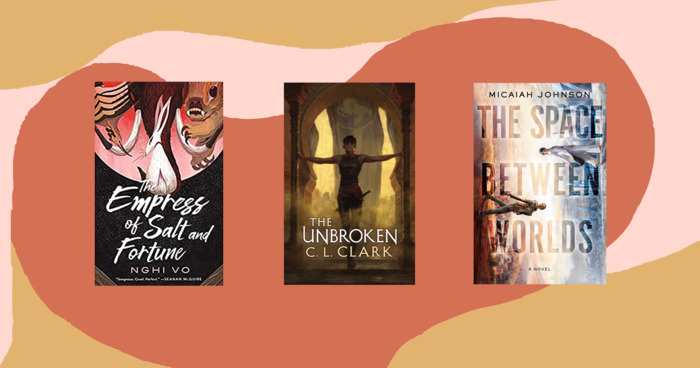 Author C.L. Clark is no newcomer to the sci-fi and fantasy scene. Though she just published her first novel, The Unbroken, earlier this year,...
"You can't teach kindness with a whip, Janus."
— 2 likes
"The man raised the violin under his chin, placed the bow across the strings, and closed his eyes. For a moment his lips moved, silently, as if in prayer. Then, with sure, steady movements, he began to play.

The song was like nothing Abbey had heard anywhere else. The notes were clear, sweet and perfect, with a purity of tone that not one violin in ten thousand could produce. But the song was more than that. The song was pain, and loss, and sorrow, an anthem of unrelenting grief for which no words could be sufficient. In its strains Abbey heard the cry of the mother clutching her lifeless child; of the young woman whose husband never returned from war; of the father watching his son die of cancer; of the old man weeping at his wife's grave. It was the wordless cry of every man, woman and child who had ever shaken a fist at the uncaring universe, every stricken heart that had demanded an answer to the question, "Why?", and was left unsatisfied.

When the song finally, mercifully ended, not a dry eye remained in the darkened hall. The shades had moved in among the mortals, unseen by all but Abbey herself, and crowded close to the stage, heedless of all but the thing that called to them. Many of the mortals in the audience were sobbing openly. Those newcomers who still retained any sense of their surroundings were staring up at the man, their eyes wide with awe and a silent plea for understanding.

The man gave it to them. "I am not the master of this instrument," he said. "The lady is her own mistress. I am only the channel through which she speaks. What you have heard tonight — what you will continue to hear — is not a performance, but a séance. In my … unworthy hands … she will tell you her story: Sorrow, pain, loss, truth, and beauty. This is not the work of one man; it is the story of all men, of all people everywhere, throughout her long history. Which means, of course, that it is also your story, and mine."

He held up the violin once more. In the uncertain play of light and shadow, faces seemed to appear and vanish in the blood-red surface of the wood.
"Her name is Threnody," he said. "And she has come to make you free."
— 1 likes
More quotes…