Goodreads helps you keep track of books you want to read.
Start by marking "The I.P.O." as Want to Read:
The I.P.O.
A tragic accident. An opportunistic CEO. A shocking announcement at the opening of a bizarre new stock market.

Seven year-old Ryan Tyler, Jr. has just been adopted. By a corporation.

Ticker symbol RTJ is the initial public offering on James Prescott's Avillage Exchange, a market that trades in the financial futures of exceptionally gifted orphans.

Before the brilliant first
...more
Published October 2013 by Beverly Ann Publishers
I'm a neurologist by day, treating patients with neurological diseases. It's a challenging and rewarding job, but medicine is primarily driven by science and data. It doesn't allow for a lot of creativity. (And I'm sure my patients appreciate that!)

I got into writing for one reason. I wanted to tell stories - to come up with an original idea and develop it. To create believable characters, who are
...more
Related Articles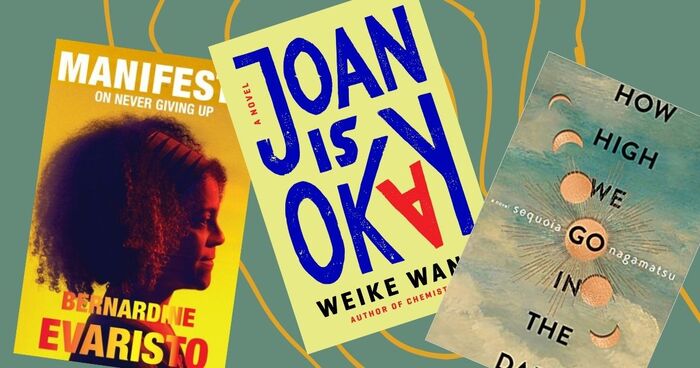 Need another excuse to treat yourself to a new book this week? We've got you covered with the buzziest new releases of the day. To create our...
"Public opinion often had less to do with one's position on an issue than with the appeal of the person espousing it."
— 0 likes
"As the next page loaded with another set of 25 emails, his eyes were drawn to the bottom of the screen, where for the first time previously-read messages stood out beneath the bold-type unread ones.  There was something powerfully sentimental, almost tangible, about the realization that his dad had sat before a computer somewhere ten years earlier and had clicked on these same messages.  The most recent one, received just hours before his parents' death, was from his mom with the subject line, "re: Li'l Ryan's Bday". With a lump developing in his throat, he clicked on the message.  His mom had written: "That's something dads should talk to their sons about ;)"  Hmm.  Didn't make sense without context. Below the end of the message he found the option to "show quoted text,"  which he clicked on to reveal the entire exchange in reverse chronological order.  She had been responding to his dad's message: "I'm sure he'll get it.  I like the idea, but you better be prepared to have a discussion about the birds and bees.  You know how his mind works.  He'll want to know how that baby got in there." Ryan's palms grew sweaty as he began to infer what was coming next.  Not entirely sure he wanted to continue, but certain he couldn't stop, he scrolled to the end. The thread had started with his mother's message, "I'm already showing big-time.  Sweaters only get so baggy, and it's going to be warming up soon.  I think tonight would be the perfect time to tell Ryan.  I wrapped up a T-shirt for him in one of his presents that says 'Big Brother' on it.  A birthday surprise!  You think he'll get it?" Having trouble taking in a deep breath, he rose to a stand and slowly backed away from his computer.  It wasn't his nature to ask fate "Why?" or to dwell on whether or not something was "fair."  But this was utterly overwhelming – a knife wound on top of an old scar that had never sufficiently healed. ~~~ Corbett Hermanson peered around the edge of Bradford's half-open door and knocked gently on the frame.  Bradford was sitting at his desk, leafing through a thick binder.  He had to have heard the knock, Corbett thought, peeking in, but his attention to the material in the binder remained unbroken. Now regretting his timid first knock, Corbett anxiously debated whether he should knock again, which could be perceived as rude, or try something else to get Bradford's attention.  Ultimately he decided to clear his throat loudly, while standing more prominently in the doorway. Still, Bradford kept his nose buried in the files in front of him. Finally, Corbett knocked more confidently on the door itself. "What!" Bradford demanded.  "If you've got something to say, just say it!" "Sorry, sir.  Wasn't sure you heard me," Corbett said, with a nervous chuckle. "Do you think I'm deaf and blind?" Bradford sneered.  "Just get on with it already." "Well sir, I'm sure you recall our conversation a few days back about the potential unauthorized user in our system?  It turns out..." "Close the door!" Bradford whispered emphatically, waving his arms wildly for Corbett to stop talking and come all the way into his office. "Sorry, sir," Corbett said, his cheeks glowing an orange-red hue to match his hair.  After self-consciously closing the door behind him, he picked up where he'd left off.  "It turns out, he's quite good at keeping himself hidden.  I was right about his not being in Indiana, but behind that location, his IP address bounces"
— 0 likes
More quotes…