Goodreads helps you keep track of books you want to read.
Start by marking "Guns, Germs and Steel: The Fates of Human Societies" as Want to Read:
Guns, Germs and Steel: The Fates of Human Societies
Explaining what William McNeill called The Rise of the West has become the central problem in the study of global history. In Guns, Germs, and Steel Jared Diamond presents the biologist's answer: geography, demography, and ecological happenstance. Diamond evenhandedly reviews human history on every continent since the Ice Age at a rate that emphasizes only the broadest mov
...more
Published July 11th 2005 by W.W. Norton (first published May 9th 1997)
Jared Mason Diamond is an American geographer, historian, ornithologist, and author best known for his popular science books The Third Chimpanzee; Guns, Germs, and Steel; Collapse, The World Until Yesterday, and Upheaval. He is Professor of Geography at UCLA and has been elected to the National Academy of Sciences, the American Academy of Arts and Sciences, and the American Philosophical Society.
Other books in the series
Articles featuring this book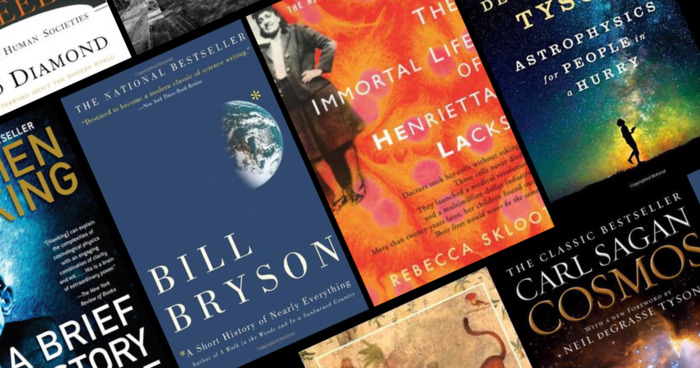 "Humanity's deepest desire for knowledge is justification enough for our continuing quest. And our goal is nothing less than a complete...
"History followed different courses for different peoples because of differences among peoples' environments, not because of biological differences among peoples themselves"
— 160 likes
"In short, Europe's colonization of Africa had nothing to do with differences between European and African peoples themselves, as white racists assume. Rather, it was due to accidents of geography and biogeography—in particular, to the continents' different areas, axes, and suites of wild plant and animal species. That is, the different historical trajectories of Africa and Europe stem ultimately from differences in real estate."
— 81 likes
More quotes…