Goodreads helps you keep track of books you want to read.
Start by marking "What I Was Doing While You Were Breeding" as Want to Read:
What I Was Doing While You Were Breeding
A funny, sexy, and ultimately poignant memoir about mastering the art of the "vacationship."

Kristin Newman spent much of her twenties and thirties buying dresses to wear to her friends' weddings and baby showers. Not ready to settle down and in need of an escape from her fast-paced job as a sitcom writer, Kristin instead traveled the world, often alone, for several weeks e
...more
Published May 20th 2014 by Crown Publishing Group (NY)
This is a "25 Things About Me" exercise I did for Facebook about five years ago that Facebook recently regave me. I provide it to you now:

1.) I am doing this exercise solely to procrastinate. Other activities done for this purpose today: plucking eyebrows, walking to Pinkberry rather than driving, making a To Do List when I really only have like 3 things to do, which doesn't require a list to reme
...more
Related Articles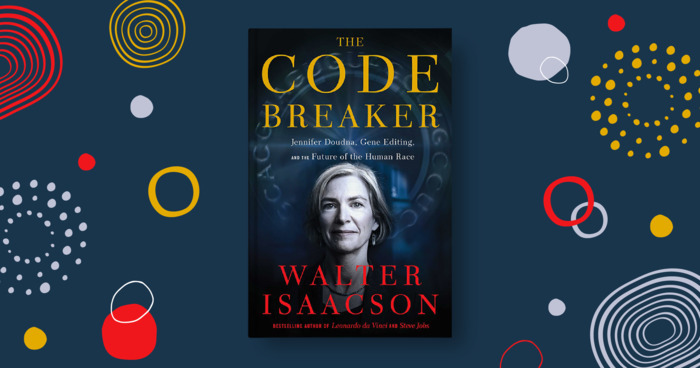 Walter Isaacson, it's safe to say, is not afraid of tackling the really big topics. In 2011, he wrote about our ubiquitous computer culture...
"And I would tell him, so full of twentysomething wisdom, that life is almost never about choosing between one thing you really want and another thing you don't want at all. If you're lucky, and healthy, and live in a country where you have enough to eat and no fear that you're going to get shot when you walk out your door, life is an endless series of choosing between two things you want almost equally. And you have to evaluate and determine which awesome thing you want infinitesimally more, and then give up that other awesome thing you want almost exactly as much. You have to trade awesome for awesome. Everyone I knew, no matter what they chose, was at least a little in mourning for that other thing."
— 26 likes
"When you travel, you're forced to have new thoughts. "Is this alley safe?" "Is this the right bus?" "Was this meat ever a house pet?" It doesn't even matter what the new thoughts are, it feels so good to just have some variety. And it's a reboot for your brain. I can feel the neurons making new connections again with new problems to solve, clawing their way back to their nimbler, younger days."
— 16 likes
More quotes…