Goodreads helps you keep track of books you want to read.
Start by marking "The Chase (Fox and O'Hare, #2)" as Want to Read:
The Chase
Internationally renowned thief and con artist Nicolas Fox runs daring cons, now teams undercover for FBI with agent who caught him, Kate O'Hare. Together they catch the world's most wanted—and untouchable—criminals, next Carter Grove, former White House chief of staff, now ruthless leader of BlackRhino private security for a rare Chinese rooster from the Smithsonian.
Published February 25th 2014 by Bantam
Janet Evanovich is the #1 New York Times bestselling author of the Stephanie Plum series, the Lizzy and Diesel series, twelve romance novels, the Alexandra Barnaby novels and Trouble Maker graphic novel, and How I Write: Secrets of a Bestselling Author, as well as the Fox and O'Hare series with co-author Lee Goldberg.
Other books in the series
Related Articles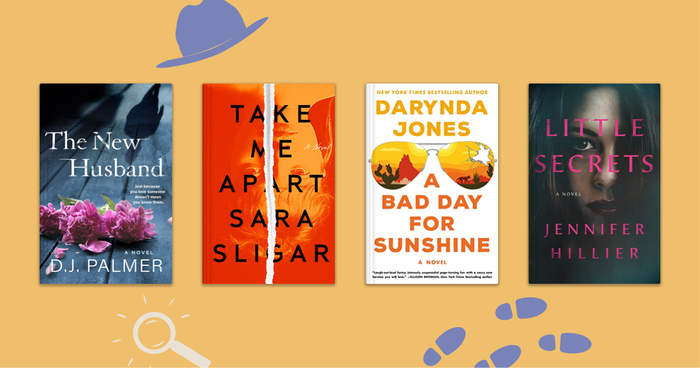 If you love a page-turning mystery, you are in for a treat this month. We're seeing a great assortment of highly anticipated mysteries and...
"Kate knocked on his door and sucked in some air when he opened the door fresh from a shower. His hair was wet and he had a towel wrapped low on his hips.

"Jeez," Kate said, staring at the towel, her mind running amuck over what the towel was hiding, unable to drag her eyes to Nick's face.

"Is that a good jeez or a bad jeez?"

"It's just jeez. Don't you have a robe?"

"The room didn't come with a robe."

"Okay, so that's why you're wearing the towel. I can see that. Makes perfect sense."

A smile twitched at the corners of Nick's mouth. "Is there something I can do for you?"

"No! Gosh. Absolutely not." Kate stared at the towel. She was pretty sure she saw it move.

Nick tightened his grip on the towel. "Kate?"

"Yep?"

"You're staring."

"I know. I can't help myself."

"Cute," Nick said.

Kate squinched her eyes shut and wrinkled her nose. "Ugh! I hate being cute."

"Cute is good."

"It's not. I'm an FBI agent. There's no cute in the FBI. Cute is goofy."

"I'd grab you and kiss you, but I'd lose my towel, and I'm afraid you'd faint at the sight of me naked."

"I think I could handle it."

Nick dropped his towel"
— 13 likes
"We want you to break into the Smithsonian."

"Always a pleasure," Nick said.

Kate raised an eyebrow at Nick. "You've done it before?"

Nick shrugged. "Nobody goes to D.C. without visiting the Smithsonian."

"Most people go when it's open."

"I don't like crowds."
— 10 likes
More quotes…