Goodreads helps you keep track of books you want to read.
Start by marking "The Black Parade (The Black Parade, #1)" as Want to Read:
Read Book
The Black Parade
Jordan Amador. 21. New Yorker. Waitress. Mild alcoholic. Murderer.

Two years ago, Jordan accidentally shot and killed a Seer: a person who can see, hear, and talk to ghosts with unfinished business. Her crime came with a hefty price, too. She has two years to help a hundred souls cross over to the afterlife or her soul is bound for hell. Tough break.

As if that weren't bad
...more
Published July 20th 2013 by CreateSpace Independent Publishing Platform
Kyoko M is a USA Today bestselling author, a fangirl, and an avid book reader. She has written the Amazon bestselling Black Parade urban fantasy series as well as the Of Cinder and Bone science-fiction dragon hunting series. The Black Parade has been reviewed by Publishers Weekly and New York Times bestselling author Ilona Andrews. Kyoko M has appeared as a guest and panelist at such conventions a
...more
Other books in the series
Related Articles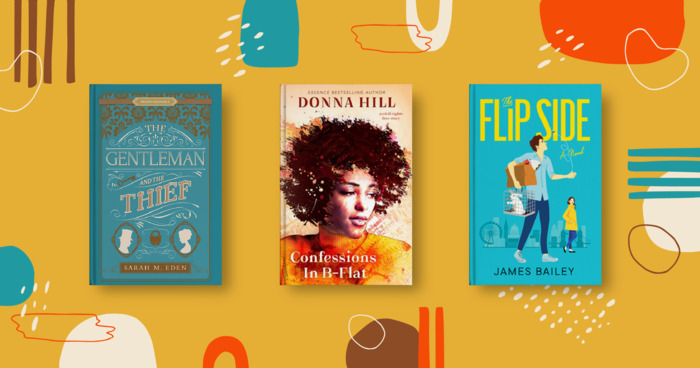 Some people love books. Some people fall in love. And some people fall in love with books about falling in love. Every month our team sorts...
"As we strolled into the hospital, I couldn't help thinking about Maroon 5's "Harder to Breathe" because I was having a difficult time staying calm. I had been kidnapped and beaten senseless by an agent of Lucifer, and yet the white coats the doctors wore scared me just as badly. The men who had taken me from my mother wore those same damned lab coats. Every time I saw one, it awakened a dormant fear inside me—fear that I'd be dragged away from someone I loved again, fear that I'd be placed into the waiting hands of another horrible person. It would never truly go away.
Michael's shoulder bumped mine, which shook me out of my thoughts. I glanced at him. "What?"
"You're frowning."
"Am I supposed to be smiling right now?"
He faced forward, looking at our reflection in the elevator doors. "No, but you look like you're about to bolt at any second."
I watched the digital numbers change one by one as we rose up to the right floor, fiddling with the rosary in the pocket of my leather jacket. Somehow, the beads had a calming effect on me. "I'm fine."
"Hard ass."
A tiny smirk touched my lips. "Stop thinking about my butt. You're an archangel."
He grinned, but didn't reply."
— 6 likes
"Look, Jordan, you're not alone any more. It's my job to protect you while I'm here and I can't do that if you keep pushing me away."
"That's the problem, Michael," I shot back. "You have more responsibilities to your boss than you do to me. You taught me how to defend myself, how to heal myself, and that should be good enough. You can't keep babysitting one little human when you have an entire cosmos to worry about."
He faced me again, those green eyes boring into mine as if he could see straight through me. "Are you saying you want me to leave?"
My chest tightened. I hadn't expected him to say that. I bit my bottom lip, glancing away. "That's not what I mean."
"Then what do you mean?"
"Since when have I ever known what the hell I mean?"
He touched my right cheek, making me face him. "You do when it counts."
Staring up at him, shirtless, vulnerable, and wounded, I felt like I couldn't breathe. He had a knack for picking my walls apart brick by brick. It bothered me.
He took a step closer, casting a shadow over me.
"Stop," I mumbled, fixing my eyes on the floor. He brushed a lock of hair behind my ear, sliding his warm hand to lift my chin so I'd have to look at him.
"Stop what?" he murmured.
"Looking at me."
"Why?"
"That's how Terrell used to look at me before we kissed."
His lips parted to say something but I pushed past him, gathering up my duster from where it lay on the bed next to the dress.
"Get dressed. We have more ghosts to help."
— 3 likes
More quotes…