Goodreads helps you keep track of books you want to read.
Start by marking "Wish You Were Italian (If Only . . ., #2)" as Want to Read:
Wish You Were Italian
Pippa has always wanted to go to Italy … but not by herself. And certainly not to sit in art school the entire summer learning about dead guys' paintings. When she steps off the plane in Rome, she realizes that traveling solo gives her the freedom to do whatever she wants. So it's arrivederci, boring art program and ciao, hot Italian guys!

Charming, daring, and romantic, Br
...more
Published May 6th 2014 by Bloomsbury
Lover of books, music, chocolate, and crafty things. My young adult contemporary novels WISH YOU WERE ITALIAN, and WHAT YOU ALWAYS WANTED are out now, from Bloomsbury. Represented by Marietta Zacker of the Gallt & Zacker Literary Agency.
...more
Other books in the series
Related Articles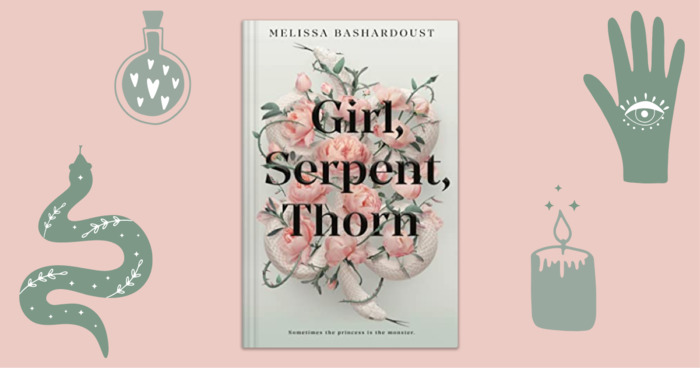 Melissa Bashardoust is no stranger to writing queer feminist retellings of popular fairy tales. Her first novel, 2017's  Girls Made of Snow and G...
"Did you already forget how to promise?" I worm my pinkie around his and squeeze.
He squeezes back and lowers our joined hands to the bed. My heartbeat is strong in my ears. Do I pull away first? Do I wait for him to? What if he doesn't? What if we fall asleep like this?
"I promise I don't write mushy, girly stuff," he says. "I just like to keep track of what's going on, you know? The places I go, the things I find. The people I meet."
I could be imagining it, but the hold on my hand seems to be tighter.
"I know one day I'll want to look back," he continues, "and I don't trust my memory alone to remember everything. What's important to me right now might not be later, but that doesn't mean I want to forget it." He yawns and his eyes get watery, tired.
I fight the temptation to yawn myself. "I think you've just made an excellent case for diaries. Maybe I'll start keeping one."
He yawns again and his grip on my pinkie loosens, but we're still mostly hooked together. "It looked like you already were," he says in a fading whisper. His eyes drift closed.
I stare at his relaxed face, pale in the dim light. Nearly asleep, he looks vulnerable. Like I could tell him anything I wanted and he wouldn't remember it in the morning.
When I first met him, I thought he was attractive but not in an omg-he's-the-most-gorgeous-thing-I've-ever-seen way. But somehow, now that I know him, how his light brown eyes can sear right through me, how the corner of his mouth turns up when he laughs, how he blushes when he's caught wearing a headband, I can see that he really is beautiful.
His hand twitches and his breathing slows, deep and heavy. In an instant he's fallen asleep, and I've fallen even harder for him."
— 1 likes
"Room here," she says, proceeding to draw a line of the route. It doesn't look too far.
I stand, taking the map from her, and manage to get out a comprehensible "Grazie," which my Rick Steves' Phrase Book says is actually pronounced graht-seeay. Who knew? She smiles again and everything seems to be perfect until I lose my mind and give her a slight bow. I'm in Europe, not Asia."
— 1 likes
More quotes…