Goodreads helps you keep track of books you want to read.
Start by marking "Uno studio in rosso" as Want to Read:
Uno studio in rosso
Uno studio in rosso è il romanzo che segna l'esordio di Sherlock Holmes, l'investigatore più amato e imitato di tutti i tempi.
Attraverso il racconto del dottor Watson, suo inseparabile socio e amico, vede la luce l'infallibile detective, con la sua intelligenza fulminea e gli straordinari metodi di indagine. Un uomo capace di scovare una verità dove gli altri vedono una bu
...more
Paperback
,
Live #15
,
128 pages
Published May 30th 2013 by Newton Compton (first published November 1st 1887)
Sir Arthur Ignatius Conan Doyle was born the third of ten siblings on 22 May 1859 in Edinburgh, Scotland. His father, Charles Altamont Doyle, a talented illustrator, was born in England of Irish descent, and his mother, born Mary Foley, was Irish. They were married in 1855.

Although he is now referred to as "Conan Doyle", the origin of this compound surname (if that is how he meant it to be underst
...more
Other books in the series
Articles featuring this book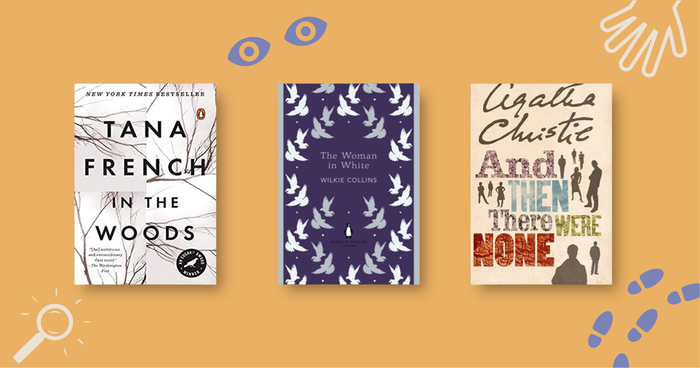 With clever detectives, missing jewels, murderous women, daring spies, and more, mysteries and thrillers deliver page-turning delight with...
"I consider that a man's brain originally is like a little empty attic, and you have to stock it with such furniture as you choose. A fool takes in all the lumber of every sort that he comes across, so that the knowledge which might be useful to him gets crowded out, or at best is jumbled up with a lot of other things, so that he has a difficulty in laying his hands upon it. Now the skillful workman is very careful indeed as to what he takes into his brain-attic. He will have nothing but the tools which may help him in doing his work, but of these he has a large assortment, and all in the most perfect order. It is a mistake to think that that little room has elastic walls and can distend to any extent. Depend upon it there comes a time when for every addition of knowledge you forget something that you knew before. It is of the highest importance, therefore, not to have useless facts elbowing out the useful ones."
— 927 likes
"What you do in this world is a matter of no consequence. The question is what can you make people believe you have done."
— 809 likes
More quotes…