Goodreads helps you keep track of books you want to read.
Start by marking "Ловец на разкази" as Want to Read:
Ловец на разкази
"Чакам разказите дами се явят, за това бих казал за себе си, че съм по-скоро подслушвач, отколкото писател на разкази. Най-точно: ловец на разкази...

Понякога улавям разказа в полет, вземам го от улицата, чувам го в нечии случайни думи или го забелязвам в нечий жест. Кажи-речи всичко може да бъде разказ, трябва само да го откриеш. Да, виждам се като ловец, като човек, койт
...more
Published 2011 by Стигмати
Mihajlo Pantić (1957) is a Serbian writer and literary critic. He has published 25 books - short stories, essays, critiques, anthologies. Some of his collections of short stories are: "The Chronicle of the Room' (1984), "Wonder in Berlin" (1987), "Poets, Writers and the Rest of the Menagerie" (1992), "I Can't Remember a Single Sentence" (2000), "If This Is Love"(2003), "This Time, About Pain" (200
...more
News & Interviews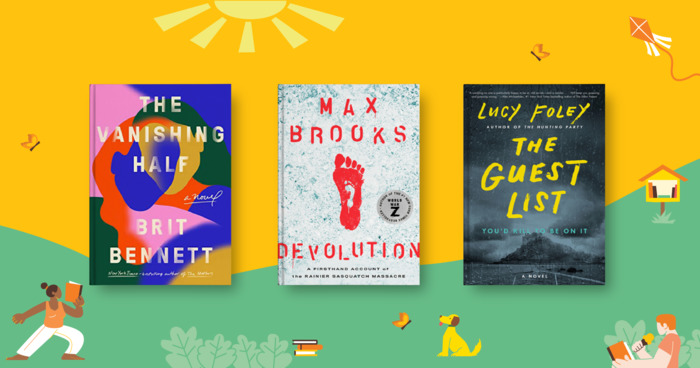 Summer reading season is in full swing, which means many of the year's biggest and best releases are coming out of the gates. And although your Ju...
"Но ето, кой знае защо, точно в България се случи да обобщя впечатленията, насъбрани през изтеклите години в непрестанно скитане по местата, където се излагат и предлагат книги, писани от най-различни подбуди и с най-различни цели.
Такова време е настанало, както би казал Игор Мандич, и то по цял свят, че болшинството от онези, които четат, а те са винаги малцинство, огромно малцинство, четат главно едни и същи книги, така че човешкото въображение и право на мечтаене опасно са се приближили до границата на пълното обезличаване. А нищо не е така индивидуално, както четенето, както усамотяването, както правото на избор какво желаем и какво искаме да четем, и четейки, да беседваме със себе си, да мърдаме безгласно устни, да бродим в мислите си, да се реем там, където никой никога не е бил преди нас, нито някога ще бъде.
Ужасявам се при мисълта, че дадена книга ( с изключение на онази единствената, свещената) днес може да се напише програмирано така, че да бъде прочетена в пет, десет и петдесет милиона екземпляра. Абсолютно съм убеден, че онова, което четат всички не трябва да се чете, защото в противен случай се убива човешкият стремеж към индивидуалност.
Смисълът на литературата е в откриването на непознати земи, рекламният натиск за четене на дадена книга отрича нейната същност, която не може да се разпродава на дребно и да се мултиплицира в милиони копия. Все пак това не е освежителна напитка...
Искам да имам свой поет, когото да си чета само аз и десетина подобни на мен (и го имам!), искам с помощта на литературата да обменям неща, които не могат да се обменят по никакъв друг начин, и искам да получавам от нея онова, което, казано без високомерие, е предназначено за мен, а не за всички ..."
— 0 likes
More quotes…