Goodreads helps you keep track of books you want to read.
Start by marking "Depeche Mode" as Want to Read:
Depeche Mode
In 1993, tragic turbulence takes over Ukraine in the post-communist spin-off. As if in somnambulism, Soviet war veterans and upstart businessmen listen to an American preacher of whose type there were plenty at the time in the post-Soviet territory. In Kharkiv, the young communist headquarters is now an advertising agency, and a youth radio station brings Western music, wi
...more
Published April 5th 2013 by Glagoslav Publications Ltd. (first published 2004)
Serhiy Zhadan (23 August 1974 in Starobilsk, Luhansk region, Ukraine) is a contemporary Ukrainian novelist, writer, essayist, poet, translator, musician and public figure. Among his most notable works are novels Depeche Mode (2004, translated into into English in 2013 by Glagoslav Publications), Anarchy in the UKR (2005, translation into English is yet to come), Voroshilovgrad (2010, translated in
...more
News & Interviews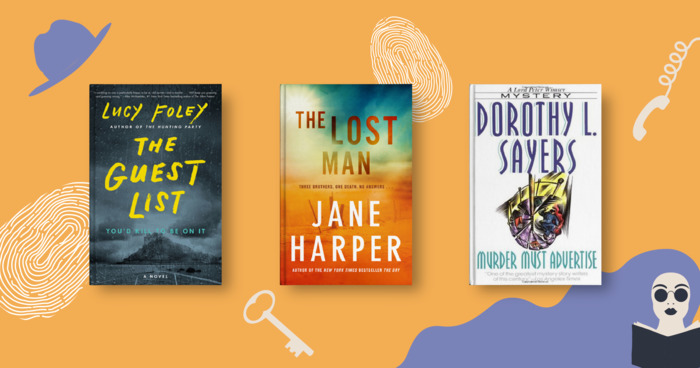 Die-hard mystery fans are always on the hunt for their next supremely satisfying whodunit. To help you stock that Want to Read shelf, we asked...
"Я люблю дивитись старі фотоальбоми, з фотами із 40—50-х років, де ці чуваки, веселі й короткострижені, обов'язково посміхаються в камеру, у військових або петеушних формах, з простими і потрібними всім речами в руках — розвідними ключами, фугасними гранатами, чи на крайняк — макетами літаків, діти великого народу, прапороносці, бляха-муха, куди це все поділось, совок видавив із них все людське, перетворивши на напівфабрикати для дяді сема, ось що я думаю. В кожному разі я весь час помічаю, з якою ненавистю і відразою вони дивляться на власних дітей, вони на них полюють, відловлюють їх у глухих коридорах нашої безмежної країни і їбашить по нирках важким кирзовим чоботом соціальної адаптації. Ось така ось річ."
— 9 likes
"Життя — це як космічна ракета, і якщо ти заліз до неї, то сиди і нічого не чіпай, просто будь готовий до того, що життя твоє круто зміниться. В кожному разі дітей у тебе точно не буде. Та й загалом — нормального сексу. Це ти мусиш із самого початку враховувати — або секс, або космос, і тут є з чого вибирати, тому що насправді жодне трахання в світі, хай навіть найбільш підривне трахання, не варте того великого й прекрасного, що відкривається тобі з ілюмінатора твоєї бляшаної ракети, деякі краєвиди в цьому житті, деякі ландшафти варті того, аби за них заплатити найдорожчим, що в тебе є, себто ерекцією, але щоби зрозуміти це, потрібно бути щонайменше космонавтом, ну, на крайняк — ангелом, що в умовах розпаду капіталу — однофігственно."
— 2 likes
More quotes…