Goodreads helps you keep track of books you want to read.
Start by marking "Ten Days to Self-Esteem" as Want to Read:
Ten Days to Self-Esteem
Do you wake up dreading the day?
Do you feel ciscouraged with what you've accomplished in life?
Do you want greater self-esteem, productivity, and joy in daily living?

If so, you will benefit from this revolutionary way of brightening your moods without drugs or lengthy therapy. All you need is your own common sense and the easy-to-follow methods revealed in this book by one
...more
Kindle Edition
,
336 pages
Published November 20th 2012 by Harper Paperbacks (first published 1993)
David D. Burns is an adjunct professor emeritus in the Department of Psychiatry and Behavioral Sciences at the Stanford University School of Medicine and the author of the best-selling book Feeling Good: The New Mood Therapy. Burns popularized cognitive behavioral therapy (CBT) when his book became a best seller during the 1980s.

Burns received his B.A. from Amherst College in 1964 and his M.D. fro
...more
Related Articles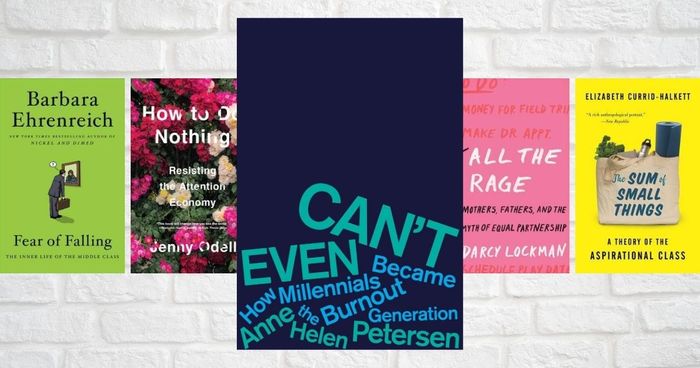 Last year, Buzzfeed culture writer Anne Helen Petersen struck a chord with her viral article "How Millennials Became the Burnout Generation."...
"In one sense, depression can feel even worse than cancer, because most cancer patients feel hope as well as self-esteem."
— 0 likes
"Characteristics of Healthy, Constructive Anger Characteristics of Unhealthy, Destructive Anger 1. You express your feelings in a tactful way. 1. You deny your feelings and pout (passive aggression) or lash out and attack the other person (active aggression). 2. You try to see the world through the other person's eyes, even if you disagree. 2. You argue defensively and insist there's no validity in what the other person is saying. 3. You convey a spirit of respect for the other person, even though you may feel quite angry with him or her. 3. You believe the other person is despicable and deserving of punishment. You appear condescending or disrespectful. 4. You do something productive and try to solve the problem. 4. You give up and see yourself as a helpless victim. 5. You try to learn from the situation so you will be wiser in the future. 5. You don't learn anything new. You feel that your view of the situation is absolutely valid. 6. You eventually let go of the anger and feel happy again. 6. Your anger becomes addictive. You won't let go of it. 7. You examine your own behavior to see how you may have contributed to the problem. 7. You blame the other person and see yourself as an innocent victim. 8. You believe that you and the other person both have valid ideas and feelings that deserve to be understood. 8. You insist that you are entirely right and the other person is entirely wrong. You feel convinced that truth and justice are on your side. 9. Your commitment to the other person increases. Your goal is to feel closer to him or her. 9. You avoid or reject the other person. You write him or her off. 10. You look for a solution where you can both win and nobody has to lose. 10. You feel like you're in a battle or a competition. If one person wins, you feel that the other one will be a loser. Now that you've examined sadness and anger, I'd like you to compare healthy fear with neurotic anxiety. What are some of the differences? Think about the kinds of events that might bring on these feelings, how long the feelings last, whether the thoughts are realistic or distorted, and so forth. See if you can think of five differences, and list them here. The answer to this exercise is on page 88. Try to come up with your own ideas before you look. Characteristics of Healthy Fear Characteristics of Neurotic Anxiety 1. 1. 2. 2. 3. 3. 4. 4. 5. 5. Similarly, healthy remorse is not the same as neurotic guilt. What are some of the differences? List them here. Characteristics of Healthy Remorse Characteristics of"
— 0 likes
More quotes…