Goodreads helps you keep track of books you want to read.
Start by marking "كون أينشتاين: كيف غيرت رؤى ألبرت أينشتاين من إدراكنا للزمان والمكان" as Want to Read:
كون أينشتاين: كيف غيرت رؤى ألبرت أينشتاين من إدراكنا للزمان والمكان
ميشيو كاكو هو مؤلف كتاب Hyperspace
الذي حاز لقب الأفضل مبيعًا وهو واحد من الرواد في مجال الفيزياء النظرية، يجمع ميشيو كاكو في هذا الكتاب بين ترجمته لحياة أينشتاين وأعماله ليكشف لنا الكون كما رآه أينشتاين، ويمنحنا إطلالة لم يحظ بها الكثيرون على منهج أينشتاين في التفكير.

كانت نظريات أينشتاين طفرات هائلة في مجال العلم، ولكنه كان مع ذلك يفكر بلغة الصور الفيزيائية البسيطة: تسارع
...more
Paperback
,
2nd edition
,
221 pages
Published 2012 by كلمات عربية للترجمة والنشر (first published April 1st 2004)
(Arabic: ميشيو كاكو
Russian: Митио Каку
Chinese: 加來道雄
Japanese: ミチオ・カク)


Dr. Michio Kaku is an American theoretical physicist at the City College of New York , best-selling author, a futurist, and a communicator and popularizer of science. He has written several books about physics and related topics of science.

He has written two New York Times Best Sellers, Physics of the Impossible (2008) and Physic
...more
Other books in the series
Related Articles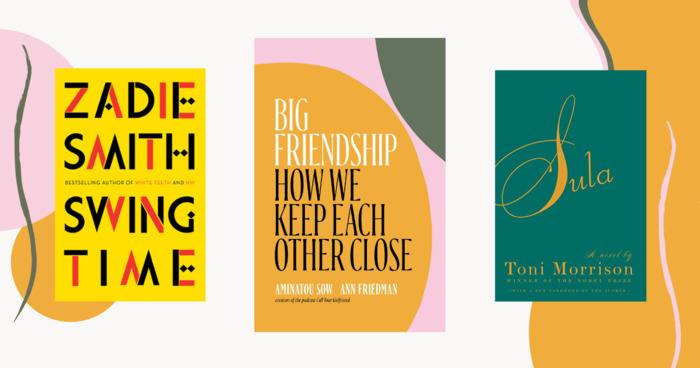 Aminatou Sow and Ann Friedman know the radical life-changing power of a good friendship. The two launched their hit podcast Call Your Girlfriend ...
"PREFACE A New Look at the Legacy of Albert Einstein Genius. Absent-minded professor. The father of relativity. The mythical figure of Albert Einstein—hair flaming in the wind, sockless, wearing an oversized sweatshirt, puffing on his pipe, oblivious to his surroundings—is etched indelibly on our minds. "A pop icon on a par with Elvis Presley and Marilyn Monroe, he stares enigmatically from postcards, magazine covers, T-shirts, and larger-than-life posters. A Beverly Hills agent markets his image for television commercials. He would have hated it all," writes biographer Denis Brian. Einstein is among the greatest scientists of all time, a towering figure who ranks alongside Isaac Newton for his contributions. Not surprisingly, Time magazine voted him the Person of the Century. Many historians have placed him among the hundred most influential people of the last thousand years."
— 3 likes
"In Einstein's equation, time is a river. It speeds up, meanders, and slows down. The new wrinkle is it can have whirlpools and fork into two rivers. So, if the river of time can be bent into a pretzel, create whirlpools and fork into two rivers, then time travel cannot be ruled out."
— 3 likes
More quotes…