Goodreads helps you keep track of books you want to read.
Start by marking "Trees in Paradise: A California History" as Want to Read:
Trees in Paradise: A California History
California now has more trees than at any time since the late Pleistocene. This green landscape, however, is not the work of nature. It s the work of history. In the years after the Gold Rush, American settlers remade the California landscape, harnessing nature to their vision of the good life. Horticulturists, boosters, and civic reformers began to "improve" the bare, bro
...more
Published October 28th 2013 by W. W. Norton Company
Related Articles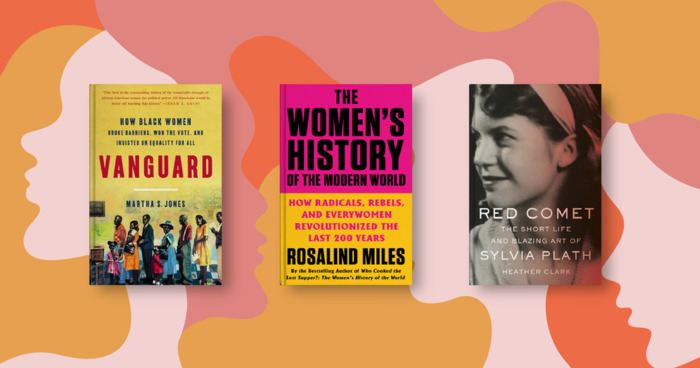 Happy Women's History Month! One of the undisputedly good things about modern scholarship is that women's history is finally getting its due....
"Most dictionaries define tree as a large, perennial, single-trunked, woody plant. This is misleading, for a palm tree contains no wood. Botanists themselves do not bother to distinguish trees from nontrees. Instead, they divide plants into more precise categories, such as angiosperms (flowering plants) and gymnosperms (nonflowering). Angiosperms comprise two diagnostic types, monocots and dicots. Monocots, including palms, are less complex than dicots. They develop from a single embryonic leaf, have basic flowers and no secondary growth (wood). The rootstock is adventitious, meaning that the underground shoots develop independently; the tree has no radicle, or primary root. The simplicity of monocots enhances their agricultural tility. As crops, they supply us with essential carbohydrates—think bananas, yuccas, and edible grasses (rice, wheat, maize, cane). From a botanist's point of view, a palm is not so different from a giant stalk of grass."
— 1 likes
"the writer Lisa Alvarez saw a teenager pouring gasoline onto the base of a palm near LAPD headquarters. Alvarez remembers speaking out in defense of the plant as the boy reached for his matchbook: " 'Listen, lady,' he says, leaning close. 'It's not a real tree. It's a fake one. They're all fake.' He swings his arms toward the city trees that stand at attention in their little plots of dirt. 'They shouldn't be here. I'm taking this one out. Don't worry. It'll be all right.' " This palm, and many others, burned like giant matchsticks that evening."
— 0 likes
More quotes…