Goodreads helps you keep track of books you want to read.
Start by marking "جهان هولوگرافیک" as Want to Read:
جهان هولوگرافیک
عنوان کتاب «جهان هولوگرافیک ، نظریه ای برای توضیح توانایی های فرا طبیعی ذهن و اسرار ناشناختهء مغز و جسم» است. اثر مایکل تالبوت که انتشارات گرافتون در سال 1991 منتشر کرده، اولین چاپ ترجمه داریوش مهرجویی از کتاب را انتشارات هرمس در سال ?138 منتشر و از دومین تا پنجمین چاپ کتاب را در سال 1387 روانه ی بازار کتاب نموده است. پانزدهمین چاپ این کتاب را در مرداد ماه 1389 خریدم
.
جهان
...more
Paperback
,
چاپ پانزدهم
,
446 pages
Published 2010 by هرمس (first published 1991)
Michael Talbot was born in Grand Rapids, Michigan in 1953. As a young man, he moved to New York City, where he pursued a career as a freelance writer, publishing articles in Omni, The Village Voice, and others, often exploring the confluence between science and the spiritual.

Talbot published his first novel, The Delicate Dependency: A Novel of the Vampire Life as an Avon paperback original in 1982
...more
Related Articles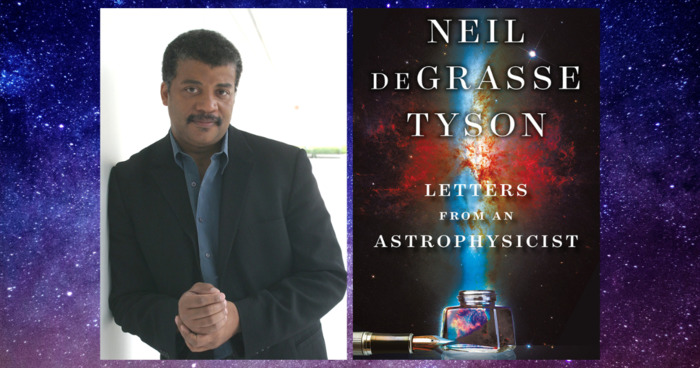 For more than a decade, Neil deGrasse Tyson, the world-renowned astrophysicist and host of the popular radio and Emmy-nominated...
"Put another way, Peat thinks that synchronicities reveal the absence of division between the physical world and our inner psychological reality. Thus the relative scarcity of synchronous experiences in our lives shows not only the extent to which we have fragmented ourselves from the general field of consciousness, but also the degree to which we have sealed ourselves off from the infinite and dazzling potential of the deeper orders of mind and reality. According to Peat, when we experience a synchronicity, what we are really experiencing "is the human mind operating, for a moment, in its true order and extending throughout society and nature, moving through orders of increasing subtlety, reaching past the source of mind and matter into creativity itself."
— 8 likes
"Pribram realized that if the holographic brain model was taken to its logical conclusions, it opened the door on the possibility that objective reality—the world of coffee cups, mountain vistas, elm trees, and table lamps—might not even exist, or at least not exist in the way we believe it exists. Was it possible, he wondered, that what the mystics had been saying for centuries was true, reality was maya, an illusion, and what was out there was really a vast, resonating symphony of wave forms, a "frequency domain" that was transformed into the world as we know it only after it entered our senses?"
— 5 likes
More quotes…