Goodreads helps you keep track of books you want to read.
Start by marking "What Every Christian Needs to Know about the Qur'an" as Want to Read:
What Every Christian Needs to Know about the Qur'an
A Look Inside the Sacred Book of One of the World's Fastest-Growing Religions
What used to be an exotic religion of people halfway around the world is now the belief system of people living across the street. Through fair, contextual use of the Qur'an as the primary source text, apologist James R. White presents Islamic beliefs about Christ, salvation, the Trinity, the aft
...more
Kindle Edition
,
320 pages
Published April 15th 2013 by Bethany House Publishers (first published January 1st 2013)
James White is the director of Alpha and Omega Ministries, a Christian apologetics organization based in Phoenix, Arizona. He is a professor, having taught Greek, Systematic Theology, and various topics in the field of apologetics. He has authored or contributed to more than twenty four books, including The King James Only Controversy, The Forgotten Trinity, The Potter's Freedom, and The God Who J
...more
News & Interviews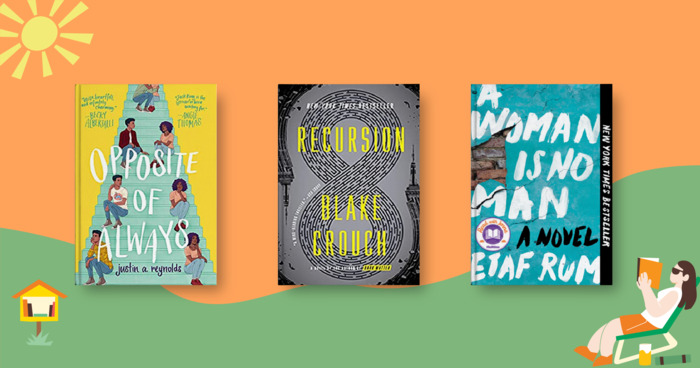 Trying to figure out what to read next? Why not add some 2019 Goodreads Choice Award titles to your Want to Read list? After all, these popular...
"In ayat 65–68 a few other vital assertions are made about our subject that shed more light upon the above argument. Note what is said: 5:65. If only the People of the Book would believe and fear Allah, surely We would bring them into Gardens of Bliss. 66. If they had observed [practiced] the Torah and the Gospel and that which was sent down to them from their Lord, they would surely have been nourished from above them and from beneath their feet. Among them there are people who are moderate, but many of them are of evil conduct. Once again, how could the People of the Book, Jew or Gentile, observe or practice the Torah and the Gospel if both books were corrupted by the time of Muhammad? These words had to have meaning when they were written, and the unstated assumption that must be seen is that the Torah and the Gospel were right there for all to see, observe, and practice. The fault for the unbelief is placed not on the books of Scripture but at the feet of the people!"
— 1 likes
"The world today says we cannot openly disagree, especially in the area of religion, without being hateful or bigoted. I suggest that, conversely, it is the world's attitude that is hateful and bigoted. If we will not say that anything is wrong, then at the same time, whether or not we want to admit it, we also are saying there is nothing that is right. Herein we are denying the existence of truth in the realm of faith, and that is a slap in the face of every believer of every creed or background. I"
— 1 likes
More quotes…