Goodreads helps you keep track of books you want to read.
Start by marking "The Case for the Psalms: Why They Are Essential" as Want to Read:
The Case for the Psalms: Why They Are Essential
One of the world's most trusted Bible scholars, N. T. Wright turns his attention to the central collection of prayers that Jesus and Paul knew best: the book of Psalms. Wright points out that the Psalms have served as the central prayer and hymnbook for the church since its beginning--until now. In The Case for the Psalms, Wright calls us to return to the Psalms as a stead
...more
Published September 3rd 2013 by Harper One
N. T. Wright is the former Bishop of Durham in the Church of England (2003-2010) and one of the world's leading Bible scholars. He is now serving as the chair of New Testament and Early Christianity at the School of Divinity at the University of St. Andrews. He has been featured on ABC News, Dateline NBC, The Colbert Report, and Fresh Air, and he has taught New Testament studies at Cambridge, McGi
...more
News & Interviews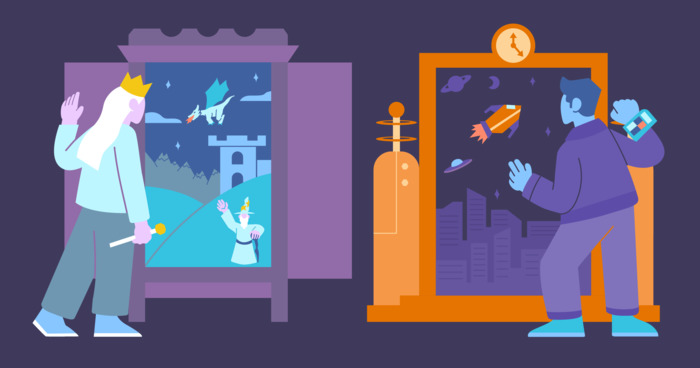 Science fiction and fantasy have spawned some of the most imaginative plots and settings in existence. Makes sense, given that these genres are...
"When humans take up their divinely appointed role, looking after God's world on his behalf, this is not a Promethean attempt to usurp God's role. It is the humble, obedient carrying out of the role that has been assigned. The real arrogance would be to refuse the vocation, imagining that we know better than God the purpose for which we have been put here."
— 4 likes
"It shouldn't be difficult, then, to make the transposition at this point into the early Christian vision of Jesus and the Spirit and the way in which the material world is both celebrated and renewed through their work. The Jewish basis for the early Christian patterns of belief and behavior is clear. It is important that God's people are embodied, because God made this world and has no intention of abandoning it. The material of creation is a vessel made to be filled with God's new life and glory, even though the transformation may involve suffering, persecution, and martyrdom."
— 3 likes
More quotes…