Goodreads helps you keep track of books you want to read.
Start by marking "الفشل البناء : تحويل الأخطاء إلى جسر للنجاح" as Want to Read:
الفشل البناء : تحويل الأخطاء إلى جسر للنجاح
يبدو أن بعض الناس يولدون لتحقيق كل مايريدونه بالحياة. قد يقول البعض إنهم محظوظون, أو مباركون, أو لديهم قدرات سحرية. لكن ماهو حقيقة سبب نجاحهم؟ الخلفية العائلية، الثروة، الفرص الأكبر، الأخلاق العالية، أم الطفولة السهلة؟ جون ماكسويل المؤلف الأكثر مبيعا تبعا لجريدة نيويورك تايمز لديه الإجابة:

الفرق بين الأشخاص العاديين والأشخاص الناجحين هو إدراكهم واستجابتهم للفشل.

يقول ماكسويل
...more
Hardcover
,
الأولى
,
207 pages
Published 2011 by مكتبة جرير (first published March 8th 2000)
John C. Maxwell is an internationally recognized leadership expert, speaker, and author who has sold over 16 million books. His organizations have trained more than 2 million leaders worldwide. Dr. Maxwell is the founder of EQUIP and INJOY Stewardship Services. Every year he speaks to Fortune 500 companies, international government leaders, and audiences as diverse as the United States Military Ac
...more
News & Interviews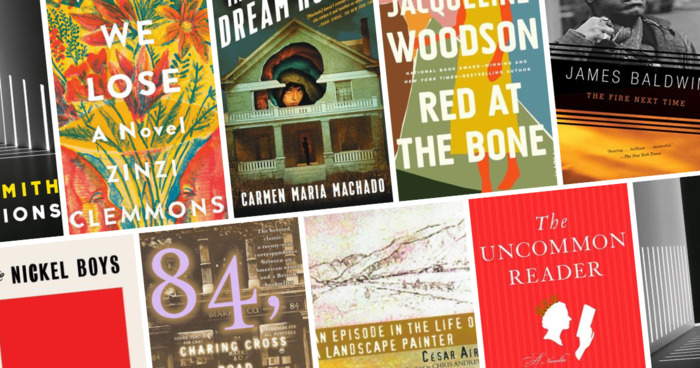 Did you set an extremely ambitious Reading Challenge goal back in January? And has this, uh, unprecedented year gotten completely in the way of...
"In life, the question is not if you will have problems, but how you are going to deal with your problems. If the possibility of failure were erased, what would you attempt to achieve?

The essence of man is imperfection. Know that you're going to make mistakes. The fellow who never makes a mistake takes his orders from one who does. Wake up and realize this: Failure is simply a price we pay to achieve success.

Achievers are given multiple reasons to believe they are failures. But in spite of that, they persevere. The average for entrepreneurs is 3.8 failures before they finally make it in business.

When achievers fail, they see it as a momentary event, not a lifelong epidemic.

Procrastination is too high a price to pay for fear of failure. To conquer fear, you have to feel the fear and take action anyway. Forget motivation. Just do it. Act your way into feeling, not wait for positive emotions to carry you forward.

Recognize that you will spend much of your life making mistakes. If you can take action and keep making mistakes, you gain experience.

Life is playing a poor hand well. The greatest battle you wage against failure occurs on the inside, not the outside.

Why worry about things you can't control when you can keep yourself busy controlling the things that depend on you?

Handicaps can only disable us if we let them. If you are continually experiencing trouble or facing obstacles, then you should check to make sure that you are not the problem.

Be more concerned with what you can give rather than what you can get because giving truly is the highest level of living.

Embrace adversity and make failure a regular part of your life. If you're not failing, you're probably not really moving forward.

Everything in life brings risk. It's true that you risk failure if you try something bold because you might miss it. But you also risk failure if you stand still and don't try anything new.

The less you venture out, the greater your risk of failure. Ironically the more you risk failure — and actually fail — the greater your chances of success.

If you are succeeding in everything you do, then you're probably not pushing yourself hard enough. And that means you're not taking enough risks. You risk because you have something of value you want to achieve.

The more you do, the more you fail. The more you fail, the more you learn. The more you learn, the better you get.

Determining what went wrong in a situation has value. But taking that analysis another step and figuring out how to use it to your benefit is the real difference maker when it comes to failing forward. Don't let your learning lead to knowledge; let your learning lead to action.

The last time you failed, did you stop trying because you failed, or did you fail because you stopped trying?

Commitment makes you capable of failing forward until you reach your goals. Cutting corners is really a sign of impatience and poor self-discipline.

Successful people have learned to do what does not come naturally. Nothing worth achieving comes easily. The only way to fail forward and achieve your dreams is to cultivate tenacity and persistence.

Never say die. Never be satisfied. Be stubborn. Be persistent. Integrity is a must. Anything worth having is worth striving for with all your might.

If we look long enough for what we want in life we are almost sure to find it. Success is in the journey, the continual process. And no matter how hard you work, you will not create the perfect plan or execute it without error. You will never get to the point that you no longer make mistakes, that you no longer fail.

The next time you find yourself envying what successful people have achieved, recognize that they have probably gone through many negative experiences that you cannot see on the surface.

Fail early, fail often, but always fail forward."
— 103 likes
"The difference between average people and achieving people is their perception of and response to...failure."
— 26 likes
More quotes…