Goodreads helps you keep track of books you want to read.
Start by marking "Inspector Floyd (Supervillain of the Day, #1.3)" as Want to Read:
Inspector Floyd
A string of murders leads Inspector McCormick of Scotland Yard to believe that a serial killer is loose in London. Only a few facts remain to be cleared up; such as how the murderer is getting to his victims, and how to catch him. But when their lead suspect turns out to be the harmless-but-eccentric reporter, Jeffry Floyd, an unlikely alliance is formed. Floyd reveals
...more
Published May 3rd 2013 by Provide Your Own - Books
Katie Lynn Daniels is the self published author of the superhero parody Supervillain of the Day; a compact novellas rather than full length novels. Like many of her kind, she is an eccentric with more hobbies than actual qualifications, who takes sadistic pleasure in making her readers cry. She is a fan of the Internet, freedom of information, creative commons, and Neil Gaiman. She is also a
...more
Other books in the series
Related Articles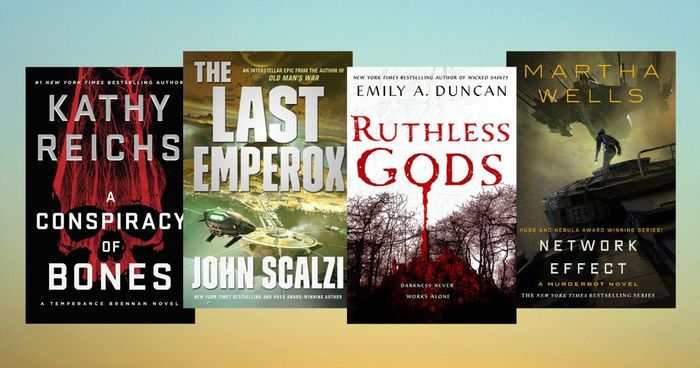 Flowers, birds, and sunshine all return in the spring, and so do many of our favorite book series with their next installments. Some of this sea...