Goodreads helps you keep track of books you want to read.
Start by marking "White Fire (Pendergast, #13)" as Want to Read:
White Fire
Special Agent Pendergast arrives at an exclusive Colorado ski resort to rescue his protégée, Corrie Swanson, from serious trouble with the law. His sudden appearance coincides with the first attack of a murderous arsonist who--with brutal precision--begins burning down multimillion-dollar mansions with the families locked inside. After springing Corrie from jail, Pendergas
...more
Published November 12th 2013 by Grand Central Publishing
Douglas Preston was born in Cambridge, Massachusetts, in 1956, and grew up in the deadly boring suburb of Wellesley. Following a distinguished career at a private nursery school--he was almost immediately expelled--he attended public schools and the Cambridge School of Weston. Notable events in his early life included the loss of a fingertip at the age of three to a bicycle; the loss of his two fr
...more
Other books in the series
Related Articles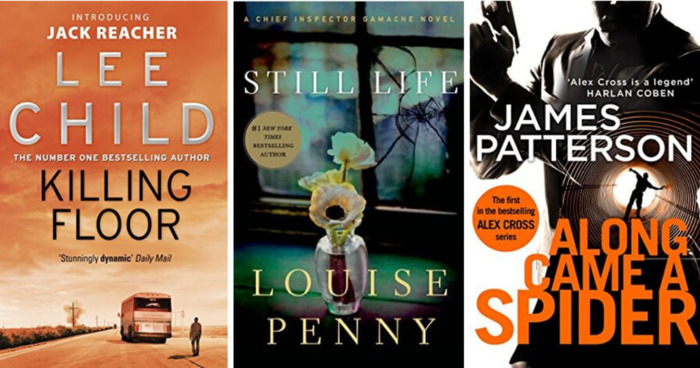 If you're a fan of mystery, thriller, and suspense series and are searching for reading ideas then look no further. We've...
"A strange, pale figure emerged—Pendergast?—and she felt herself suddenly in his arms, lifted bodily as if she were a child again, her head cradled against his chest. She felt his shoulders began to convulse, faintly, regularly, almost as if he was weeping. But that was, of course, impossible, as Pendergast would never cry."
— 9 likes
"Carroting, you must understand, was a process by which animal fur is bathed in a solution of mercury nitrate, in order to render the hairs more supple, thus producing a superior felt." At this last word, he threw a significant glance in my direction. "Felt," I repeated. "You mean, for the making of hats?" "Precisely. The solution is of an orange colour, hence the term carroting. However, this process had rather severe side effects on those who worked with it, which is why its use today is much reduced. When mercury vapours are inhaled over a long enough period of time—particularly, for our purposes, in the close quarters of a hat-making operation—toxic and irreversible effects almost inevitably follow. One develops tremors of the hands; blackened teeth; slurred speech. In severe cases, dementia or outright insanity can occur. Hence the term mad as a hatter."
— 4 likes
More quotes…