Goodreads helps you keep track of books you want to read.
Start by marking "Searching for Dragons (Enchanted Forest Chronicles, #2)" as Want to Read:
Searching for Dragons
Kidnap a dragon? How daring!
How stupid

Cimorene, the princess who refuses to be proper, is back--but where is Kazul the dragon? That's what Cimorene is determined to find out.

Luckily--or perhaps not-so-luckily--she's got help: Mendenbar, the not-very-kingly King of the Enchanted Forest, has joined her in her quest. So with the aid of a broken-down magic carpet, a leaky mag
...more
Published November 1st 2002 by HMH Books for Young Readers (first published October 15th 1991)
Patricia Collins Wrede was born in Chicago, Illinois and is the eldest of five children. She started writing in seventh grade. She attended Carleton College in Minnesota, where she majored in Biology and managed to avoid taking any English courses at all. She began work on her first novel, Shadow Magic, just after graduating from college in 1974. She finished it five years later and started her se
...more
Other books in the series
Related Articles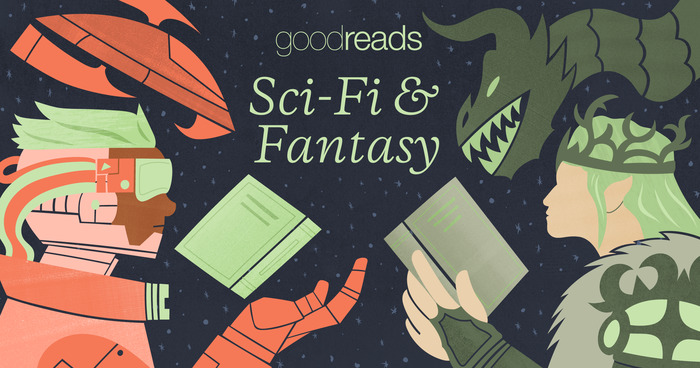 It's time for our most out-of-this-world genre celebration! Join us as we explore speculative fiction's newest horizons.   ...
"Mendanbar took a deep breath. "You could stay here. At the castle, I mean. With me." This wasn't coming out at all the way he had wanted it to, but it was too late to stop now. He hurried on, "As Queen of the Enchanted Forest, if you think you would like that. I would."
"Would you, really?"
"Yes," Mendanbar said, looking down. "I love you, and—and—"
"And you should have said that to begin with," Cimorene interrupted, putting her arms around him.
Mendanbar looked up, and the expression on her face made his heart begin to pound.
"Just to be sure I have this right," Cimorene went on with a blinding smile, "did you just ask me to marry you?"
"Yes," Mendanbar said. "At least, that's what I meant."
"Good. I will."
Mendanbar tried to find something to say, but he was too happy to think. He leaned forward two inches and kissed Cimorene, and discovered that he didn't need to say anything at all."
— 49 likes
"Well, it doesn't sound particularly noble and knightly to say you've rescued the Chief Cook and Librarian, does it? And it has cut down on the number of interruptions. I used to get two or three knights a day, and now there's only about one a week. And the ones who do come are at least smart enough to figure out that I'm still a princess even if the dragons call me Chief Cook"
— 42 likes
More quotes…