Goodreads helps you keep track of books you want to read.
Start by marking "Blue Diary" as Want to Read:
Blue Diary
From the New York Times best-selling author of The Dovekeepers, a New York Times Bestseller and Notable Book. The courage to face the unthinkable is at the core of this magnificent new novel. How do we manage to confront the truths in our lives and find forgiveness in the most unforgiving of circumstances? How do we love truly and deeply in a world that is as brutal as it
...more
Published August 6th 2002 by Berkley (first published July 23rd 2001)
Alice Hoffman is the author of more than thirty works of fiction, including The World That We Knew, The Rules of Magic, The Marriage of Opposites, Practical Magic, The Red Garden, the Oprah's Book Club selection Here on Earth, The Museum of Extraordinary Things, and The Dovekeepers. Her most recent novel is Magic Lessons. She lives near Boston.
Related Articles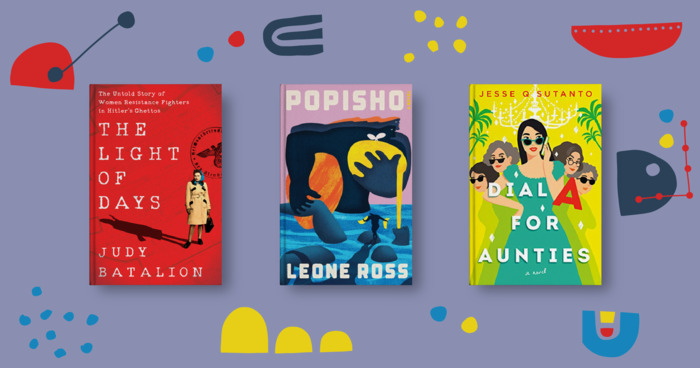 According to some historians, the month of April is actually named after Aphrodite, the Greek goddess of love, by way of the Romans....
"Some things you carry around inside you as though they were part of your blood and bones, and when that happens, there's nothing you can do to forget

…But I had never been much of a believer. If anything, I believed that things got worse before they got better. I believed good people suffered... people who have faith were so lucky; you didn't want to ruin it for them. You didn't want to plant doubt where there was none. You had to treat suck individuals tenderly and hope that some of whatever they were feeling rubs off on you

Those who love you will love you forever, without questions or boundaries or the constraints of time. Daily life is real, unchanging as a well-built house. But houses burn; they catch fire in the middle of the night.

The night is like any other night of disaster, with every fact filtered through a veil of disbelief. The rational world has spun so completely out of its orbit, there is no way to chart or expect what might happen next

At that point, they were both convinced that love was a figment of other people's imaginations, an illusion fashioned out of smoke and air that really didn't exist

Fear, like heat, rises; it drifts up to the ceiling and when it falls down it pours out in a hot and horrible rain



True love, after all, could bind a man where he didn't belong. It could wrap him in cords that were all but impossible to break

Fear is contagious. It doubles within minutes; it grows in places where there's never been any doubt before

The past stays with a man, sticking to his heels like glue, invisible and heartbreaking and unavoidable, threaded to the future, just as surely as day is sewn to night

He looked at girls and saw only sweet little fuckboxes, there for him to use, no hearts involved, no souls, and, most assuredly no responsibilities.

Welcome to the real world. Herein is the place where no one can tell you whether or not you've done the right thing.

I could tell people anything I wanted to, and whatever I told them, that would be the truth as far as they were concerned. Whoever I said I was, well then, that's who id be

The truths by which she has lived her life have evaporated, leaving her empty of everything except the faint blue static of her own skepticism. She has never been a person to question herself; now she questions everything

Something's, are true no matter how hard you might try to bloc them out, and a lie is always a lie, no matter how prettily told

You were nothing more than a speck of dust, good-looking dust, but dust all the same

Some people needed saving

She doesn't want to waste precious time with something as prosaic as sleep. Every second is a second that belongs to her; one she understands could well be her last

Why wait for anything when the world is so cockeyed and dangerous? Why sit and stare into the mirror, too fearful of what may come to pass to make a move?

At last she knows how it feels to take a chance when everything in the world is at stake, breathless and heedless and desperate for more

She'll be imagining everything that's out in front of them, road and cloud and sky, all the elements of a future, the sort you have to put together by hand, slowly and carefully until the world is yours once more"
— 22 likes
"My grandmother told me once that when you lose somebody you think you've lost the whole world as well, but that's not the way things turn out in the end. Eventually, you pick yourself up and look out the window, and once you do you see everything that was there before the world ended is out there still. There are the same apple trees and the same songbirds, and over our heads, the very same sky that shines like heaven, so far above us we can never hope to reach such heights."
— 13 likes
More quotes…