Goodreads helps you keep track of books you want to read.
Start by marking "Memories, Dreams, Reflections" as Want to Read: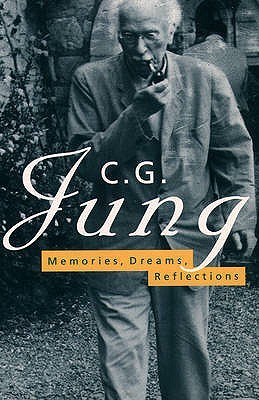 Memories, Dreams, Reflections
'I can understand myself only in the light of inner happenings. It is these that make up the singularity of my life, and with these my autobiography deals' - Carl Gustav Jung.
Paperback
,
Reissue Edition
,
448 pages
Published March 6th 2005 by Fontana Press (first published 1961)

Carl Gustav Jung (/jʊŋ/; German: [ˈkarl ˈɡʊstaf jʊŋ]), often referred to as C. G. Jung, was a Swiss psychiatrist and psychotherapist who founded analytical psychology. Jung proposed and developed the concepts of extraversion and introversion; archetypes, and the collective unconscious. His work has been influential in psychiatry and in the study of religion, philosophy, archeology, anthropology, l
...more
More about C.G. Jung...
"As a child I felt myself to be alone, and I am still, because I know things and must hint at things which others apparently know nothing of, and for the most part do not want to know."
— 1058 likes
"The acceptance of oneself is the essence of the whole moral problem and the epitome of a whole outlook on life. That I feed the hungry, that I forgive an insult, that I love my enemy in the name of Christ -- all these are undoubtedly great virtues. What I do unto the least of my brethren, that I do unto Christ. But what if I should discover that the least among them all, the poorest of all the beggars, the most impudent of all the offenders, the very enemy himself -- that these are within me, and that I myself stand in need of the alms of my own kindness -- that I myself am the enemy who must be loved -- what then? As a rule, the Christian's attitude is then reversed; there is no longer any question of love or long-suffering; we say to the brother within us "Raca," and condemn and rage against ourselves. We hide it from the world; we refuse to admit ever having met this least among the lowly in ourselves."
— 455 likes
More quotes…