Goodreads helps you keep track of books you want to read.
Start by marking "The Bane Chronicles" as Want to Read:
The Bane Chronicles
Fans of The Mortal Instruments and The Infernal Devices can get to know warlock Magnus Bane like never before in this collection of New York Times bestselling tales, in print for the first time with an exclusive new story and illustrated material.

This collection of eleven short stories illuminates the life of the enigmatic Magnus Bane, whose alluring personality, flamboyan
...more
Published November 11th 2014 by Margaret K. McElderry Books (first published 2013)
Hello Goodreadsers. Here's my official bio:

"Cassandra Clare was born overseas and spent her early years traveling around the world with her family and several trunks of fantasy books. Cassandra worked for several years as an entertainment journalist for the Hollywood Reporter before turning her attention to fiction. She is the author of City of Bones, the first book in the Mortal Instruments trilo
...more
Related Articles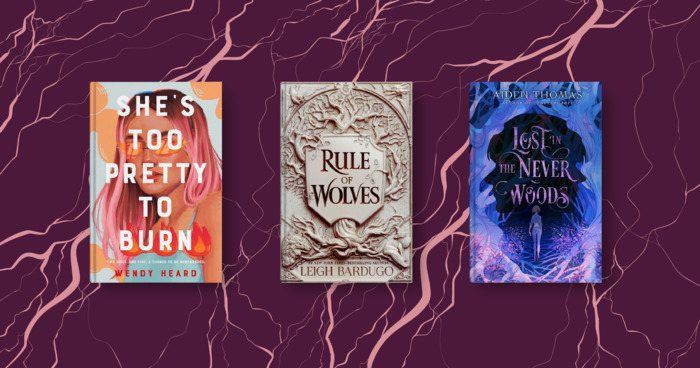 As dedicated readers already know, some of the best and most innovative stories on the shelves come from the constantly evolving realm of...
"Magnus, you were trying to flirt with your own plate."

"I'm a very open-minded sort of fellow!"
— 219 likes
"Where am I?" Magnus croaked.
"Nazca."
"Oh, so we went on a little trip."
"You broke into a man's house," Catarina said. "You stole a carpet and enchanted it to fly. Then you sped off into the night air. We pursued you on foot."
"Ah," said Magnus.
"You were shouting some things."
"What things?"
"I prefer not to repeat them," Catarina said. "I also prefer not to remember the time we spent in the desert. It is a mammoth desert, Magnus. Ordinary deserts are quite large. Mammoth deserts are so called because they are larger than ordinary deserts."
"Thank you for that interesting and enlightening information," Magnus croaked.
"You told us to leave you in the desert, because you planned to start a new life as a cactus," Catarina said, her voice flat. "Then you conjured up tiny needles and threw them at us. With pinpoint accuracy."
"Well," he said with dignity. "Considering my highly intoxicated state, you must have been impressed with my aim."
"'Impressed' is not the word to use to describe how I felt last night, Magnus."
"I thank you for stopping me there," Magnus said. "It was for the best. You are a true friend. No harm done. Let's say no more about it. Could you possibly fetch me - "
"Oh, we couldn't stop you," Catarina interrupted. "We tried, but you giggled, leaped onto the carpet, and flew away again. You kept saying that you wanted to go to Moquegua."
"What did I do in Moquegua?"
"You never got there," Catarina said. "But you were flying about and yelling and trying to, ahem, write messages for us with your carpet in the sky."
"We then stopped for a meal," Catarina said. "You were most insistent that we try a local specialty that you called cuy. We actually had a very pleasant meal, even though you were still very drunk."
"I'm sure I must have been sobering up at that point," Magnus argued.
"Magnus, you were trying to flirt with your own plate."
"I'm a very open-minded sort of fellow!"
"Ragnor is not," Catarina said. "When he found out that you were feeding us guinea pigs, he hit you over the head with your plate. It broke."
"So ended our love," Magnus said. "Ah, well. It would never have worked between me and the plate anyway. I'm sure the food did me good, Catarina, and you were very good to feed me and put me to bed - "
Catarina shook her head."You fell down on the floor. Honestly, we thought it best to leave you sleeping on the ground. We thought you would remain there for some time, but we took our eyes off you for one minute, and then you scuttled off. Ragnor claims he saw you making for the carpet, crawling like a huge demented crab."
— 133 likes
More quotes…