Goodreads helps you keep track of books you want to read.
Start by marking "The Brotherhood of the Screaming Abyss" as Want to Read:
The Brotherhood of the Screaming Abyss
The Brotherhood of the Screaming Abyss reveals the story of the McKenna brothers' eye-opening expedition to the Amazon in 1971 for psychedelic research. Once introduced by famed psychedelics advocate Timothy Leary as "one of the most important people on the planet," radical philosopher Terence McKenna was an iconic legend in the psychedelic community. He died in 2000, but
...more
Published December 2012 by North Star Press of St. Cloud, Inc. (first published September 1st 2012)
Dennis Jon McKenna is an American ethnopharmacologist, research pharmacognosist, lecturer and author. He who has studied plant hallucinogens for over forty years.
He earned his Master's degree in botany at the University of Hawaii, and his Doctorate in Botanical Sciences from the University of British Columbia.
Since that time, he has conducted extensive ethnobotanical fieldwork in the Peruvian, C
...more
Related Articles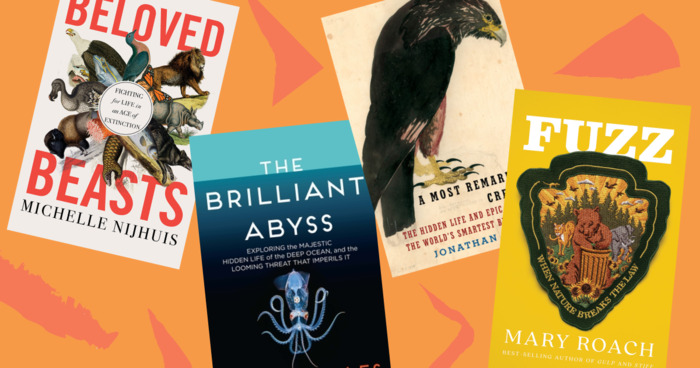 Spring is finally here, thank the gods. That was a rough winter.   To celebrate the year's greenest season, we've gathered here the best new...
"Psychedelics are not suppressed because they are dangerous to users; they're suppressed because they provoke unconventional thought, which threatens any number of elites and institutions that would rather do our thinking for us."
— 7 likes
"Every culture has its own creation myth, its own cosmology. And in some respects every cosmology is true, even if I might flatter myself in assuming mine is somehow truer because it is scientific. But it seems to me that no culture, including scientific culture, has cornered the market on definitive answers when it comes to the ultimate questions. Science may couch its models in the language of mathematics and observational astronomy, while other cultures use poetry and sacrificial propitiations to defend theirs. But in the end, no one knows, at least not yet. The current flux in the state of scientific cosmology attests to this, as we watch physicists and astronomers argue over string theory and multiverses and the cosmic inflation hypothesis. Many of the postulates of modern cosmology lie beyond, or at least at the outer fringes, of what can be verified through observation. As a result, aesthetics—as reflected by the "elegance" of the mathematical models—has become as important as observation in assessing the validity of a cosmological theory. There is the assumption, sometimes explicit and sometimes not, that the universe is rationally constructed, that it has an inherent quality of beauty, and that any mathematical model that does not exemplify an underlying, unifying simplicity is to be considered dubious if not invalid on such criteria alone. This is really nothing more than an article of faith; and it is one of the few instances where science is faith-based, at least in its insistence that the universe can be understood, that it "makes sense." It is not entirely a faith-based position, in that we can invoke the history of science to support the proposition that, so far, science has been able to make sense, in a limited way, of much of what it has scrutinized. (The psychedelic experience may prove to be an exception.)"
— 3 likes
More quotes…