Goodreads helps you keep track of books you want to read.
Start by marking "In the Afterlight (The Darkest Minds, #3)" as Want to Read:
In the Afterlight
Ruby can't look back. Fractured by an unbearable loss, she and the kids who survived the government's attack on Los Angeles travel north to regroup. With them is a prisoner: Clancy Gray, son of the president, and one of the few people Ruby has encountered with abilities like hers. Only Ruby has any power over him, and just one slip could lead to Clancy wreaking havoc on th
...more
Published October 28th 2014 by Disney-Hyperion
Hi! I'm Alex and I write books. Please note that I don't respond to messages here on GoodReads. Please send me a note on twitter or IG @alexbracken. xx A
...more
Other books in the series
Articles featuring this book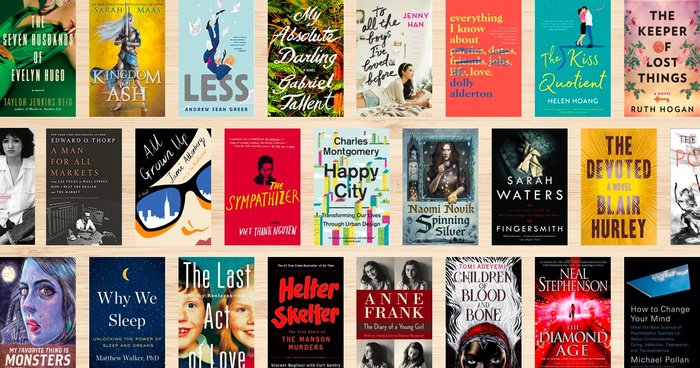 As we wrap up our 2018 Reading Challenge, we decided to ask our Goodreads coworkers a simple yet tough question: What were the...
"It rained the day they brought us to Thurmond.
And it rained the day I walked out."
— 306 likes
"Black is the color that is no color at all.
Black is the color of a child's still, empty bedroom. The heaviest hour of night-the one that traps you in your bunk, suffocating in another nightmare. It is a uniform stretched over the broad shoulders of an angry young man. Black is the mud, the lidless eye watching your every breath, the low vibrations of the fence that stretches up to tear at the sky.
It is a road. A forgotten night sky broken up by faded stars.
It is the barrel of a new gun, leveled at your heart.
The color of Chubs's hair, Liam's bruises, Zu's eyes.
Black is a promise of tomorrow, bled dry from lies and hate.
Betrayal.
I see it in the face of a broken compass, feel it in the numbing grip of grief.
I run, but it is my shadow. Chasing, devouring, polluting. It is the button that should never have been pushed, the door that shouldn't have opened, the dried blood that couldn't be washed away. It is the charred remains of buildings. The car hidden in the forest, waiting. It is the smoke.
It is the fire.
The spark.
Black is the color of memory.
It is our color.
The only one they'll use to tell our story."
— 282 likes
More quotes…