Goodreads helps you keep track of books you want to read.
Start by marking "Jaded (Mistress & Master of Restraint, #5)" as Want to Read:
Jaded
Rags to Riches…

The queen is not born– she is forged through survival.

You've read the Mistress and Master of Restraint series in present day. Join Regina Regal nineteen years in the past to where it all began with Jaded.

Even as a scholarship student, Regina Regal is the brightest at Hillbrook Prep, causing her to straddle two extremes between the destitute class she dwel
...more
Published May 25th 2016 by Wicked Reads (first published November 7th 2012)
Erica Chilson does not write in the 3rd person, wanting her readers to be her characters. Therefore, writing a bio about herself, is uncomfortable in the extreme.

Born, raised, and here to stay, the Wicked Writer is a stump-jumper, a ridge-runner. Hailing from North Central Pennsylvania, directly on the New York State border; she loves the changes in seasons, the humid air, all the mountainous for
...more
Other books in the series
News & Interviews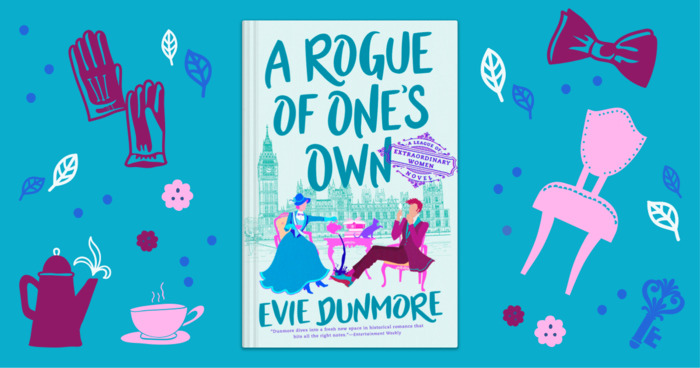 In most historical romances, love and marriage go together like...well, a horse and carriage. But what if the girl part of the girl-meets-boy...
"What do we have here?" Grant slurs at me. He seems different and it raises flags in my mind. His fingers wrap around a section of my hair and it scares me. His face is flushed red and his eyes are glassy and bright. I can smell the smoky scent of whiskey or scotch rolling off his tongue as he speaks and breathes heavily.
"I'm lost and I need a ride home." My voice wavers as I speak and I hate it. I fist my hands in the hem of my blazer.
"I'll get Albert for you, but first spend some time with me," he slurs again, sounding like his tongue is too large for his mouth. As if sensing my attention, the tip of his tongue sneaks out and slides along his supple bottom lip. He smiles as he tastes the alcohol that's staining his mouth. His eyes are bright and shiny and glazed over. He has a smirk on his face that shows off his dimple. It no longer reminds me of Whitt. It seems sinister and dangerous- promising something I'm not ready to experience.
The feel of his fingers playing with my hair gives me goosebumps and I shiver as my scalp tightens, sucking up the pleasant attention. I do my first stupid-girl moment of my life. I shameless crush on a guy and let it turn my thoughts to mush.
"Okay, if you promise to call Albert first." I try to negotiate with him and he gives me a naughty smirk for agreeing.
He backs me up with his physical presence. His front touches mine- chest-to-chest. His lips part and breathes the smoky, whiskey scent onto my chin. My back hits the door behind me with an audible thump. He reaches around me and I don't wince. I anticipate him touching me and crave it. Instead, his hand twists the doorknob by my hip and I fall backwards.
I'm pushed into a dark room until my legs connect with the edge of a bed. I can't see anything, and the only sound is our combined breathing. I feel alive with caution. I'm aware of every hair, every nerve on my flesh. My senses are so in-tuned that I can feel my system pumping the blood through my veins nourishing my whole body."
— 3 likes
More quotes…