Goodreads helps you keep track of books you want to read.
Start by marking "Hogfather (Discworld, #20)" as Want to Read:
Hogfather
Susan had never hung up a stocking . She'd never put a tooth under her pillow in the serious expectation that a dentally inclined fairy would turn up. It wasn't that her parents didn't believe in such things. They didn't need to believe in them. They know they existed. They just wished they didn't. It's the night before Hogswatch. And it's too quiet. Where is the big jolly
...more
Published June 6th 2013 by Corgi (first published November 7th 1996)
Born Terence David John Pratchett, Sir Terry Pratchett sold his first story when he was thirteen, which earned him enough money to buy a second-hand typewriter. His first novel, a humorous fantasy entitled The Carpet People, appeared in 1971 from the publisher Colin Smythe.

Terry worked for many years as a journalist and press officer, writing in his spare time and publishing a number of novels, i
...more
Other books in the series
Related Articles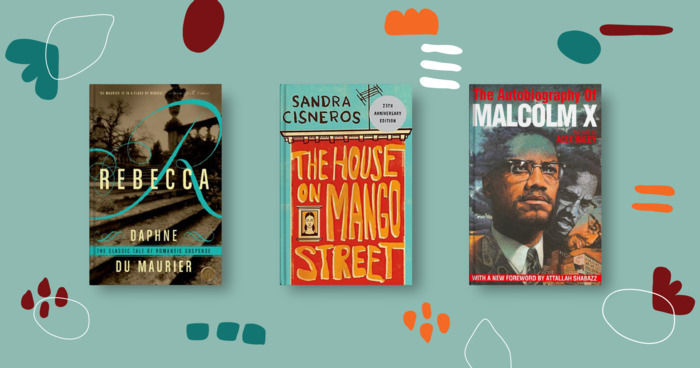 A comforting balm. A much-needed diversion. Time spent with an old friend. Childhood memories and annual traditions. We asked the...
"All right," said Susan. "I'm not stupid. You're saying humans need... fantasies to make life bearable."

REALLY? AS IF IT WAS SOME KIND OF PINK PILL? NO. HUMANS NEED FANTASY TO BE HUMAN. TO BE THE PLACE WHERE THE FALLING ANGEL MEETS THE RISING APE.

"Tooth fairies? Hogfathers? Little—"

YES. AS PRACTICE. YOU HAVE TO START OUT LEARNING TO BELIEVE THE LITTLE LIES.

"So we can believe the big ones?"

YES. JUSTICE. MERCY. DUTY. THAT SORT OF THING.

"They're not the same at all!"

YOU THINK SO? THEN TAKE THE UNIVERSE AND GRIND IT DOWN TO THE FINEST POWDER AND SIEVE IT THROUGH THE FINEST SIEVE AND THEN SHOW ME ONE ATOM OF JUSTICE, ONE MOLECULE OF MERCY. AND YET—Death waved a hand. AND YET YOU ACT AS IF THERE IS SOME IDEAL ORDER IN THE WORLD, AS IF THERE IS SOME...SOME RIGHTNESS IN THE UNIVERSE BY WHICH IT MAY BE JUDGED.

"Yes, but people have got to believe that, or what's the point—"

MY POINT EXACTLY."
— 2293 likes
"Real stupidity beats artificial intelligence every time."
— 1967 likes
More quotes…