Goodreads helps you keep track of books you want to read.
Start by marking "The Stranger's Shadow (The Labyrinths of Echo, #4)" as Want to Read:
The Stranger's Shadow
The Stranger's Shadow continues the adventures of Sir Max-- the one-time loser who now heads the Minor Secret Investigative Force--as he hunts down trespassing monsters and investigates the use of illegal magic in the supernatural world of Echo. Joining Max on his adventures are Sir Melifaro, Sir Juffin Hully, Sir Kofa Yox, and a bizarre cast of otherworldly characters. Wh
...more
Published May 16th 2013 by Harry N. Abrams (first published 1997)
"Max Frei" is a pen-name of Svetlana Martynchik. She has created the well-known Echo series. Svetlana Yuryevna Martynchik is a Russian writer and artist.
Martynchik studied at the philological department of Odessa State University, but dropped out without graduating. Martynchik lived in Moscow since 1993 and lives in Vilnius since 2004.
For more details see Wikipedia: Svetlana M
...more
Other books in the series
Related Articles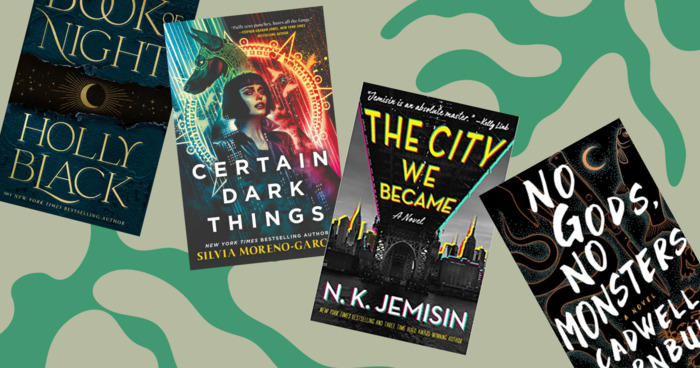 The genre known as urban fantasy can get pretty blurry. And that's a good thing. Generally speaking, the designation refers to fantasy books...
"— Эти люди уверены, что их лес — это весь Мир! — выпалил Мелифаро.
<...>
— История как история, самая обычная, — печально сказал Мелифаро. — Большинство людей всю жизнь находятся в плену подобных иллюзий. Просто их заблуждения не кажутся столь смешными. Наши приятели-трактирщики думают, что весь Мир — это лес; какой-нибудь малограмотный уриуландский фермер думает, что Мир — это Соединенное Королевство и еще дюжина каких-то маленьких государств по соседству; образованные люди думают, что Мир — это очень много воды, а в воде плавают островки суши, по которым деловито бегают маленькие серьезные человечки… Кстати, всего лет двадцать назад я сам был совершенно уверен, что так оно и есть… А теперь мы с тобой думаем, что Мир — это Мир, и еще Темная Сторона, и еще другие Миры, и таинственный Коридор между ними… Но даже у нас с тобой нет никаких гарантий, что мы намного умнее этих смешных лесных ребят. Просто нам довелось получить чуть-чуть больше информации — наверняка далеко не всю! Вполне может статься, что мы с ними — товарищи по несчастью…"
— 0 likes
"Так вышло, Макс. Из этой фразы получился бы отличный эпиграф к любой человеческой жизни, ты не находишь?"
— 0 likes
More quotes…