Jump to ratings and reviews
Aidmheil: In the Name of Adventure
A collection of independent works. 15 chapters that each contain a different story. Including creative non-fiction, original myth, and poems.
---
---
About the author
Jessica Mae Stover is the author of Impress of the Seventh Surge and the novel series Astral Fall, and the screenwriter-director of the sci-fantasy movie ARTEMIS ETERNAL, as well as the founder of the associated production startup. Her additional work and dailies, as well as her online community, can be found at her official site, on Twitter @JSto, and her Patreon, WIZARDS.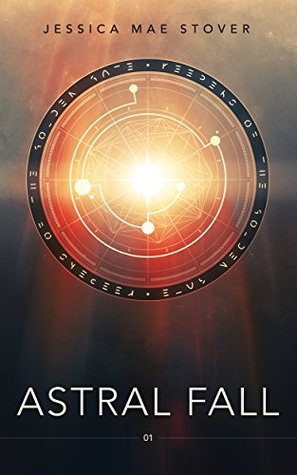 Astral Fall™


---
---
Community Reviews
Displaying 1 - 2 of 2 reviews
My first impression of 'Aidmheil' was of the book itself. In terms of packaging, this is a handsomely bare book. If you're familiar with Ms. Stover's other work then the design speaks to her usual taste and audacity. Then I turned the book over and had a good laugh, which I think represents her other side very well. If you have a copy, then you know what I mean. "Speak of the Weather" and "Return to Dust" spoke to me soulfully, and during "Revenge of the Nerds" I laughed out loud numerous times. "Greyfeather" shows the iceberg tip of the the myth writing genius that lay underneath. This is a collection that shows the soul of a dynamic writer coming of age. Ms. Stover's Kindle Single 'Midnight in Hollywood' is a good companion piece. You cannot experience her work without wanting to get up and do something. It makes you want to _live_.

I received my first edition copy of 'Aidmheil' through a special 'Artemis Eternal' pre-order option. It's personally inscribed by the author in detail. To other readers discovering this book, protip: you have to order the remaining first editions through the Artemis site or the author's site. I suggest doing so because it's possible to get the book inscribed.
---
I love, love, LOVE THIS STORY. It's a traditional adventure fantasy with strong characters and equal parts darkness and whimsy. If you like Harry Potter then you will most likely like this quite a bit. If you are a fantasy and myth fan you HAVE to read it, it's that heartening.

I just saw on Ms. Stover's feed that there will be an ebook of the first two novelettes soon (it seems they are making all of her titles available on Amazon gradually), which is great for new readers and also means that the third part of Greyfeather is coming and we can finally find out what happens after Grovrien!
Displaying 1 - 2 of 2 reviews
---
Can't find what you're looking for?
Get help and learn more about the design.