Goodreads helps you keep track of books you want to read.
Start by marking "Sixth Grave on the Edge (Charley Davidson, #6)" as Want to Read:
Sixth Grave on the Edge
Few things in life can come between a grim reaper and her coffee, but the sexy, sultry son of Satan is one of them. Now that Reyes Farrow has asked for her hand, Charley Davidson feels it's time to learn more about his past, but Reyes is reluctant to open up. When the official FBI file of his childhood abduction lands in her lap, Charley decides to go behind her mysterious
...more
Published May 20th 2014 by St. Martin's Press
NYTimes and USA Today Bestselling Author Darynda Jones has won numerous awards for her work, including a prestigious RITA, a Golden Heart, and a Daphne du Maurier, and her books have been translated into 17 languages. As a born storyteller, Darynda grew up spinning tales of dashing damsels and heroes in distress for any unfortunate soul who happened by, certain they went away the better for it. Sh
...more
Other books in the series
Related Articles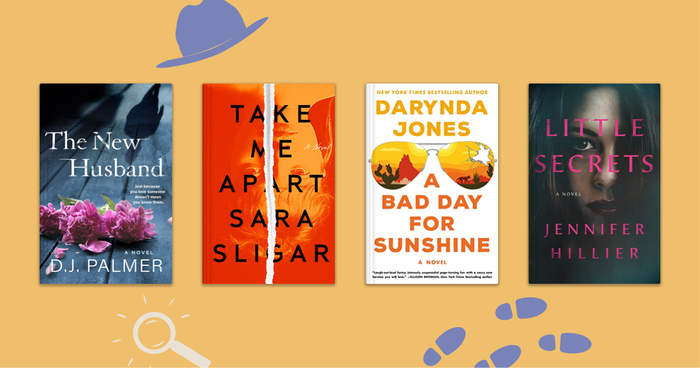 If you love a page-turning mystery, you are in for a treat this month. We're seeing a great assortment of highly anticipated mysteries and...
"Reyes. Alexander. Farrow," I said.

Seconds after I spoke his name, Reyes walked into his bedroom, and I looked across the open space directly from my room into his.

He waited for me to continue.

"I feel like there's something missing from my bedroom."

A dimple appeared at the corner of his mouth. "You don't say."

"Any idea what that might be?"

He glanced around my room as well, then shrugged. "I can't imagine."

"Oh, wait," I said, stepping from my room into his, "wasn't there something here? Like, I don't know, a wall or something?"

He looked up. "You could be right. I do seem to remember a barrier of some kind here."

"Yep," I said, stepping closer, "I definitely remember a partition separating our apartments." When his only response was a mischievous tilt of his full mouth, I asked, "Where did you put my wall?"

He crossed his arms over his chest and leaned against his doorframe. "What makes you think I took it?"

"It was there this morning."

"And that means I took it? Maybe you just misplaced it. Where exactly did you see it last?"

I pressed my lips together. "You tore down my wall."

The smile he wore could've charmed the panties off a nun. Completely unrepentant, he admitted, "I tore down your wall."
— 132 likes
"Oh, my. What a lovely shade of bitch you're wearing today. --T-SHIRT"
— 118 likes
More quotes…